at the Denver Art Museum
FINAL WEEKS: To meet demand, DAM adds morning, evening exhibition hours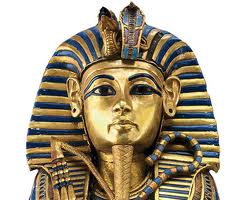 WHAT: The Denver Art Museum (DAM) is offering expanded hours for visits to see Tutankhamun: The Golden King and the Great Pharaohs in its only Rocky Mountain engagement.
WHEN: Expanded hours will begin on Tuesday, Nov. 23, and continue until the exhibition closes on Jan. 9, 2011. Tickets currently are available for these new timeslots via Denver Art Museum member ticketing as well as online via www.tutdenver.com.
DETAILS: The King Tut exhibition is in its final weeks during the holiday season. Starting Tuesday, Nov. 23, the King Tut exhibition will open at 9 AM, one hour earlier, Tuesday–Sunday. The DAM museum complex will stay open until 7 PM Thursday, Saturday and Sunday. (*Hamilton Building. North Building closes at 5 pm weekdays and opens at noon on Sundays.)
• Tuesdays and Wednesdays
9 am–5 pm
• Thursdays*
9 am–7 pm
• Fridays*
9 am–10 pm
• Saturdays and Sundays*
9 am–7 pm
• Closed Mondays

HOLIDAY HOURS: DAM and King Tut will be open the following hours for the end-of-year holidays:
• Thanksgiving Day (Nov. 25) – CLOSED
• Christmas Eve (Dec. 24) – Open special hours
9 am to 5 pm
(Last King Tut entry time, 2:30 pm
King Tut exhibition closes at 4 pm)
• Christmas Day (Dec. 25) – CLOSED
• New Year's Eve (Dec. 31) – Open special hours
9 am to 5 pm
(Last King Tut entry time, 2:30 pm
King Tut exhibition closes at 4 pm)
• New Year's Day (Jan. 1) – Open expanded hours
Exhibition Details
Tutankhamun: The Golden King and the Great Pharaohs is on view at the Denver Art Museum in the exhibition's only Rocky Mountain engagement. The exhibition features striking objects from some of the most important rulers throughout 2,000 years of ancient Egyptian history, from the 4th Dynasty into the Late Period (about 2,600 B.C. to 660 B.C.). Derived from a variety of contexts, including temples and royal and private tombs, many of these artifacts had never before visited the United States prior to this exhibition tour.
The DAM has dedicated two expansive Hamilton Building gallery spaces to the exhibition. The exhibition is organized by National Geographic, Arts and Exhibitions International and AEG, with cooperation from the Egyptian Supreme Council of Antiquities. Northern Trust is a proud cultural partner of the exhibition, and American Airlines is the official airline. A portion of the proceeds from the tour will go toward antiquities preservation and conservation efforts in Egypt, including the construction of a new grand museum in Cairo.
About the Denver Art Museum
The Denver Art Museum is a private, non-profit, educational resource for Colorado. The mission of the museum is to enrich the lives of Colorado and Rocky Mountain residents through the acquisition, preservation and presentation of art works in both the permanent collections and temporary exhibitions, and by supporting these works with exemplary educational and scholarly programs. The museum is located on 13th Avenue between Broadway and Bannock Streets in downtown Denver. Open Tuesday-Thursday and Saturday 10 a.m.-5 p.m., Friday 10 a.m.-10 p.m., Sunday noon-5 p.m.; closed Mondays, Thanksgiving and Christmas. General admission is free on the first Saturday of each month; additional ticket may be required for special exhibitions including King Tut. Free First Saturdays are sponsored by Target, and made possible by the citizens who support the Scientific and Cultural Facilities District. The Cultural Complex Garage is open; enter from 12th Avenue between Broadway and Bannock or check the DAM websites for upto- date parking information. For information in Spanish, call 720-913-0169. For more information, visit www.denverartmuseum.org or call 720-865-5000.

Print This Post