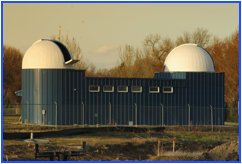 Friday, February 15, 2013
7:00 – 11:00 PM 
Public Star Night at the Little Thompson Observatory, 850 Spartan Ave at Berthoud High School
(park east of the high school; directions are posted on the website, www.starkids.org).
The guest speaker is Dr. Pablo Bauleo. He is an astrophysicist who has devoted over a decade of his professional life to shed light into solving the mystery of ultra-high energy cosmic rays as a member of the Pierre Auger Observatory.

The history of cosmic ray research is a story of scientific adventure. For nearly a century, cosmic ray researchers have climbed mountains, soared in hot air balloons, and traveled to the far corners of the Earth in the quest to understand these energetic particles from space. They have solved some scientific mysteries—and revealed many more. With each passing decade, scientists have discovered higher-energy and increasingly more rare cosmic rays. The Pierre Auger Observatory is the largest enterprise to search for the unknown sources of the highest-energy cosmic rays ever observed.
Come and learn about how scientists from more than 30 countries built a facility the size of Rhode Island, in the foothills of the Andes in western Argentina. Find out how the researchers not only observed the heavens for hints on the origin of the cosmic rays, but were challenged to modify their instruments –and their attitudes! – to co-exist with the local fauna, from birds and goats to "vizcachas" (a South-American rodent).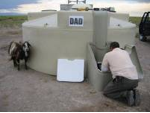 Pablo Bauleo started his academic career with a master's degree in Nuclear Physics from Buenos Aires University (Argentina), working as a scientist for the Atomic Energy Commission in Argentina.
He then jumped into astrophysics research, getting a Ph.D. in astro-particle physics, the scientific field that blends particle physics (the smallest objects known to humankind) with astronomy and cosmology (the largest objects known to humankind).
He has been a guest researcher at institutions around the world: in Italy, Slovenia and Sweden, and locally as a Research Scientist at CSU, in Fort Collins. He was a member of the Pierre Auger Collaboration for more than a dozen years (1995 to 2008), which provided him with a lot of stories for his presentation.
In 2009 Pablo jumped the track again and started a career in the energy sector, working for Fort Collins Utilities to implement Smart Grid technology.
The doors will open at 7:00pm and the presentation will start at 7:30pm.  Weather permitting after the presentation (around 8:30 PM), visitors will be invited to look through the large telescope at various celestial objects.
Public star nights are held the third Friday of each month (except July, when the LTO is closed for annual maintenance). No reservations are necessary for these nights. Just come and join in for the talk and some observing afterwards.
If you have any questions, please call the observatory information line at 970-613-7793 or check the LTO web site at: www.starkids.org
Sincerely,
Meinte Veldhuis, President, Little Thompson Science Foundation

Print This Post