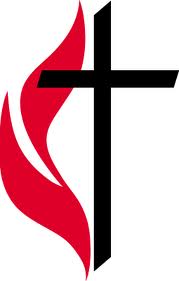 First United Methodist Church of Loveland Christmas cantata: December 18, at 7 p.m.
The First United Methodist Church of Loveland is hosting the very talented musicians of "First Snow" who will present Ghosts of Christmas Eve, a contemporary cantata featuring the music of the Trans Siberian Orchestra and the writing skills of Paul O'Neill. Ghosts of Christmas Eve is the story of man's past, lost and then rediscovered by a gift of grace and circumstance. The orchestra brings together traditional instruments such as piano, strings and hand bells (while also adding guitars), drums, and voices to a selection of classical but contemporary songs of the season accompanied  by a light and media presentation. Our hope is that the Loveland/Berthoud community will hear the story of the Christ being born within a contemporary message of heart and soul.

This concert is presented as a gift to the community, although there will be a special free-will offering for the Alternatives to Violence Safehouse Project. Your gift will help Alternatives to Violence match funds toward building a Safehouse in Loveland to serve victims of domestic abuse in southern Larimer County.
The church is located at 533 Grant Avenue in Loveland.

Print This Post