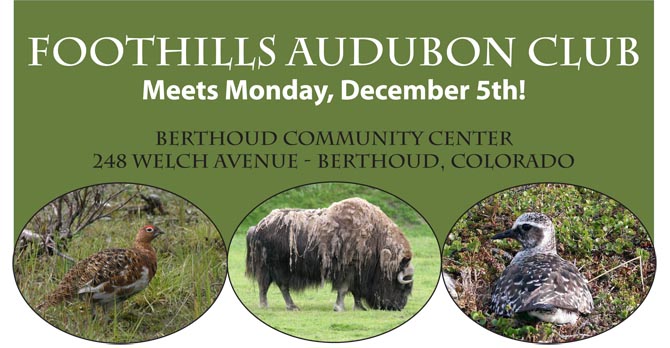 One Arctic Summer
7:00 p.m. – Monday, Dec. 5th
For our December program, we can think about summer. This beautiful film takes us to that special time, in a very special place – one summer in the northern Alaska tundra. Remarkable sequences show the struggle of the abundant birdlife that nest and raise their families during the brief tundra summer season. Ptarmigan, Snow Bunting and Lapland Longspur are just a few of the species that play out their yearly cycle. Also shown are migrating caribou herds, Brown Lemmings and other animals, vegetation, insects and flowers. The Arctic Fox pursue predation and other activities.
After the program, refreshments will be served. This event is free and open to the public, all ages are welcome!
For more information, please call (970) 980-7932 or (970) 532-2619.

Print This Post