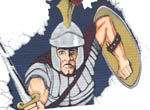 Hello Family, Friends, Students, and Community Supporters of Berthoud High School!
This Wednesday, December 1, from 4-8 p.m., we will have our first fundraiser for the "After Prom Event" for Berthoud High School. We have decided to start early, as this is a completely non-profit event that is 100% for our students. Our mission is to keep them safe while having a fantastic event that is full of fun, activities, raffles, food, entertainment, games, and much more! With your help and support, we will have a fabulous event for our kids!
We have picked these, "Specialty" stores for our fundraiser for several reasons. "Real Deals" is a fabulous "Home Interior and Décor" store that is owned by Berthoud residents. It is usually open only on Thursdays and Saturdays. They are very kind to open their store to "ALL" of us shoppers this Wednesday for a wonderful experience. Here you will find amazing prices on beautiful Christmas decorations and very unique home décor. The other  participating store is Lillian's," The hippest shoppe" in town! Full of "Bling," with jewelry, purses, scarves, fun clothing, shoes, and many other great items at amazing low prices! This store is normally  open just one weekend a month, but they will be open Wednesday exclusively for our event. Both stores will offer a 10% discount as well as donating 10% of  the proceeds to our fundraiser.
In addition, we will be having a bake sale, chair masseuses, consignment prom dresses, photography, spa party give-aways, raffles and door prizes at both locations. "TGI Fridays" will also be helping us out the same night by offering 20% back to our charity, and freebies on appetizers and desserts.
Please come and support our fundraiser while doing some great Christmas shopping. There is truly something for all to find. Everything will be on sale. If you have not been shopping at these great stores, you will certainly be in for a surprise!
We look forward to seeing you there!
1350 Ken Pratt Boulevard #4
Longmont, Colorado
333 1st Avenue
Longmont, Colorado
125 Ken Pratt Boulevard
Longmont, Colorado

Print This Post