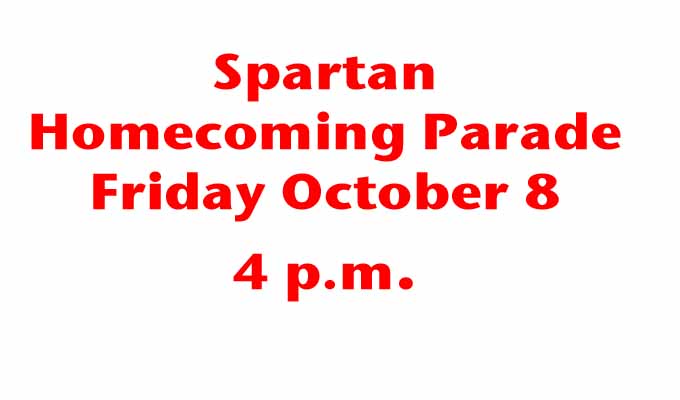 The Berthoud High School Homecoming parade will be Friday, October 8 at 4 p.m. Enter a float or come to watch the parade go do Mountain Avenue. This year the students are honoring Brad and Diny Pickert as the Homecoming Grand Marshals. The senior Pickerts have made great contributions to the high school and have passed that tradition down to their children. Come out and give the Pickerts a big ovation.
If you wish to help out or have a topless car for the parade royalty to ride in, contact Angie Purdy at 970.219.5505 / bhsbulletin@yahoo.com, Carol Ward at 970.690.3441 / nocosportsmom77@live.com , or Kellie Diffendaffer (970.290.0581).
The Homecoming Football game is Berthoud (3-2) vs Silver Creek High School (4-1), the first league game of the Spartan's season. The team has played some excellent football this year and this should be an exciting game. Silver Creek has averaged 28 points per game on offense and held their opponents to 12 points per game. The Homecoming game starts at 7 p.m. at Max Marr Field.

Print This Post