My Man Newt
By Maureen Dowd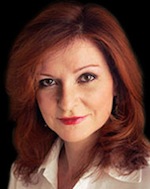 In many ways, Newt is the perfect man.
He knows how to buy good jewelry. He puts his wife ahead of his campaign. He's so in touch with his feelings that he would rather close the entire federal government than keep his emotions bottled up. He's confident enough to include a steamy sex scene in a novel. He understands that Paul Revere was warning about the British.
Mitt Romney is a phony with gobs of hair gel. Newt Gingrich is a phony with gobs of historical grandiosity.
The 68-year-old has compared himself to Charles de Gaulle. He has noted nonchalantly: "People like me are what stand between us and Auschwitz." As speaker, he liked to tell reporters he was a World Historical Transformational Figure.
What does it say about the cuckoo G.O.P. primary that Gingrich is the hot new thing? Still, his moment is now. And therein lies the rub.
As one commentator astutely noted, Gingrich is a historian and a futurist who can't seem to handle the present. He has more exploding cigars in his pocket than the president with whom he had the volatile bromance: Bill Clinton.
But next to Romney, Gingrich seems authentic. Next to Herman Cain, Gingrich seems faithful. Next to Jon Huntsman, Gingrich seems conservative. Next to Michele Bachmann and Rick Perry, Gingrich actually does look like an intellectual. Unlike the governor of Texas, he surely knows the voting age. To paraphrase Raymond Chandler, if brains were elastic, Perry wouldn't have enough to make suspenders for a parakeet.
In presidential campaigns, it's all relative.  Read More
Remember the old Newt?   The ethically challenged Newt. 
from the archives

House Reprimands, Penalizes Speaker
By John E. Yang
Washington Post Staff Writer
Wednesday, January 22 1997;
The House voted overwhelmingly yesterday to reprimand House Speaker Newt Gingrich (R-Ga.) and order him to pay an unprecedented $300,000 penalty, the first time in the House's 208-year history it has disciplined a speaker for ethical wrongdoing.
The ethics case and its resolution leave Gingrich with little leeway for future personal controversies, House Republicans said. Exactly one month before yesterday's vote, Gingrich admitted that he brought discredit to the House and broke its rules by failing to ensure that financing for two projects would not violate federal tax law and by giving the House ethics committee false information.
"Newt has done some things that have embarrassed House Republicans and embarrassed the House," said Rep. Peter Hoekstra (R-Mich.). "If [the voters] see more of that, they will question our judgment." Read More  
He got caught lying. The new Newt wouldn't to that, would he?
Is Newt right" Food stamps can take you to Hawaii?
By Louis Jacobson
Published on Thursday, December 1st, 2011 at 6:43 p.m.
Can you enjoy the surf in Hawaii courtesy of federal food stamps? Newt Gingrich suggested you can.
Republican presidential hopeful Newt Gingrich loves to talk about food stamps. And the former House speaker had plenty to say at a campaign appearance in Council Bluffs, Iowa.
"Remember, this is the best food stamp president in history," Gingrich said. "So more Americans today get food stamps than before. And we now give it away as cash — you don't get food stamps. You get a credit card, and the credit card can be used for anything. We have people who take their food stamp money and use it to go to Hawaii. They give food stamps now to millionaires because, after all, don't you want to be compassionate? You know, the Obama model: isn't there somebody you'd like to give money to this week. That's why we're now going to help bailout Italy because we haven't bailed out enough people this week, the president thought let's write another check. After all, we have so much extra money."
We decided to check three separate claims.
Can food stamps be used for anything? No. Read More 
Perhaps truth is not important, after all, he is a man of action. He wants to cut government and he knows what he is doing. Right? Let's see what he did before.
When Congress wiped an agency off the map
By Ed O'Keefe
With Republican presidential contenders proposing cuts to federal spending and the elimination of federal agencies, one might wonder: When was the last time Congress actually closed a federal agency?
It's happened rarely. More often then not, former agencies are split up and repackaged, as when Congress voted to split the Department of Health, Education and Welfare into the separate departments of Health and Human Services and Education.
But two commentators weary of the resurgence of Newt Gingrich's presidential campaign write today about the time that the former House speaker defunded a tiny nonpartisan congressional research agency and caution lawmakers that they should avoid making similar moves in the coming months.
The Office of Technology Assessment, established in 1972 to provide nonpartisan scientific studies of policy decisions, ceased to exist in 1995 when the Republican-controlled Congress voted to defund it. Seeking budget cuts across federal agencies, supportive lawmakers argued that they also needed to trim Capitol Hill spending.
Defunding the office "made Congress dumb — on purpose" … Read More  
Of course he has never done any lobbying. Companies paid him millions of dollars just because he was a good citizen.
Gingrich Says He Was Acting as a Citizen, Not a Lobbyist
By Jim Rutenberg
Newt Gingrich said on Wednesday night that his advocacy with state and federal legislators for policies that would help his paying clients was in keeping with his role as a citizen, and was not evidence that he ever acted as a lobbyist.
Speaking in an interview with the Fox News Channel host Sean Hannity, Mr. Gingrich appeared to be referring to an article in The New York Times on Wednesday detailing how he has made millions of dollars while helping his corporate clients promote themselves to — and gain access to — state and federal officials.
He referred to a news briefing mentioned in the article in which he joined with Senator Hillary Rodham Clinton in 2005 to promote a bill co-sponsored by Representative Patrick J. Kennedy, Democrat of Rhode Island, and Representative Tim Murphy, Republican of Pennsylvania, that would have increased the use of electronic medical health records.
"You might say to yourself 'gosh, why would a Newt Gingrich do that?'" he told Mr. Hannity in the interview on Wednesday. "The answer is simple. You want to get a message out in the news media, and you put Gingrich and Hillary together, and Patrick Kennedy with Gingrich, you're going to get huge press coverage."
Mr. Gingrich, a former House speaker who has repeatedly said during his campaign for the Republican presidential nomination that he has never acted as a lobbyist, added, "They want to say isn't that lobbying? No it's called being a citizen …  Read More  
You can check out the Newt meter at PolitiFact  
For a "historian" he seems to have a selective memory of events.

Editorial
November 22, 2011
Some of the GOP presidential candidates show their cluelessness when they attack historic reforms such as child labor laws.
It isn't just that some of the candidates for the GOP presidential nomination occasionally seem divorced from modern reality; it's that they're determined to re-fight battles that most of us thought had ended roughly a century ago. A case in point is newly inaugurated front-runner Newt Gingrich, who in a talk Monday at Harvard University denigrated federal child labor laws that date back to the 1930s.
"It is tragic what we do in the poorest neighborhoods in trapping children … in child laws which are truly stupid," Gingrich said. "OK, you say to someone, 'You shouldn't go to work before you're 14, 16 years of age.' Fine. You're totally poor. You're in a school that is failing with a teacher that is failing. I tried for years to have a very simple model. Most of these schools ought to get rid of the unionized janitors, have one master janitor and pay local students to take care of the school." Mr. Bumble from "Oliver Twist" could not have said it better.
If Gingrich were the only one invoking ancient legislative history, we'd dismiss it as an anomaly (he is, after all, a former history professor). But he's got company. Texas Gov. Rick Perry's book "Fed Up!" is a treatise on the ways our liberal great-grandparents destroyed America, starting with the likes of Theodore Roosevelt and Woodrow Wilson at the height of the Progressive Era. Read More

Print This Post