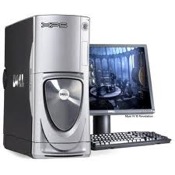 [1]
Not necessarily the final chapter
Words and phrases in blue are hot links to documents and other articles.
In October, 2010 John Bauer, a Berthoud Trustee, launched a very serious and very public personal attack on a longtime Berthoud resident, volunteer, and businessperson – local web developer, Jen Rotar. It is serious and frightening when public officials launch personal attacks on their constituents. CityEthics.org recommends guidelines to protect residents from public officials who try to intentionally harm or impugn the reputation of citizens for political gain. The Town of Berthoud has not adopted these guidelines, and perhaps it is time it did.
This past fall, without so much as a courtesy call to Rotar, Trustee Bauer went to the Berthoud Main Street Board and accused Rotar of harming the Berthoud Main Street website, a site that she had spent many volunteer hours building and supporting. Bauer was not satisfied with making his accusations public, he also sought criminal prosecution. While Bauer was not successful in his criminal complaint – after investigation, the charges were ultimately dismissed, "Unfounded" according to the police report – Trustee Bauer was successful in creating an atmosphere of heavy-handedness in Berthoud politics and in harming Rotar's business and personal reputation.
The Recorder Online has conducted an investigation into Bauer's actions. This included thorough reviews of the police report, the statements and electronic files submitted by Trustee Bauer, interviews with Rotar and Berthoud Main Street Board members and numerous conversations with Go Daddy Technical Support. That investigation uncovered serious issues regarding the ethicacy of Bauer's actions and, more importantly about the reliability of "evidence" that he shared with police and other public officials.
The Recorder also contacted Berthoud's Mayor, Tom Patterson, for his perspective on this case. "She did it. He (Bauer) has the evidence," was his emphatic reply. It was clear that Trustee Bauer has convinced the mayor, the Berthoud Main Street Board and many others with his fictitious "evidence." It is unfortunate that members of our community are so ready to think bad things about good people.
Jen Rotar, a Berthoud resident and businessperson, has a long history of volunteering her skills as a web developer to various organizations and non-profit groups in the community. She was recognized as Berthoud Citizen of the Year for her work on the Berthoud Cares website. For many years, she volunteered for the Berthoud Main Street organization to build and maintain its website. Note that during this period that Bauer's wife was being paid $1,000 per year to do a newsletter, which appeared to be done by Bauer. I.e., the Bauer family was profiting financially by his position on the Berthoud Main Street Board.
Rotar is also active in town politics, most notably in helping to start grassroots political forum known as the Berthoud Town Forum and a grassroots group known as Citizens First. Berthoud resident, Dorian Ryan, also a co-founder of the forum and Citizens First, had this to say about her and Rotar's involvement in town politics, "It is no secret in this town's political circles that some officials do not appreciate or respect the ideas, contributions, or challenges that are raised by the forum and by Citizens First members, and that's putting it mildly. There's a very strong attitude of disregard and disrespect by certain Town Board members and others involved in town politics."
Enter John Bauer and the Berthoud Main Street website. John Bauer (and the rest of the Berthoud Main Street Board) declined to respond to questions from the Recorder, saying via email, "they have no further comment on the issue." Bauer is a Town of Berthoud Trustee and sits on the Berthoud Main Street board. According to police records and Go Daddy emails, Bauer also controls the Berthoud Main Street's Go Daddy account, which hosts the Berthoud Main Street website.
In Berthoud Police documents dated October 8, 2010, Trustee Bauer leveled an accusation against Rotar – alleging that she had intentionally removed content files from Berthoud Main Street's Go Daddy  account, making the site temporarily inaccessible for public web users. Bauer went public with his accusations, going to the Berthoud Main Street Board, and seeking their approval to file and pursue, on behalf of Berthoud Main Street, a criminal complaint against Rotar.
Rotar was never aware of actions being taken against her. Neither Bauer nor anyone from the Berthoud Main Street program ever contacted her. "I was really offended that after volunteering so much time to this organization, that no one on the Board had the professionalism or courtesy to give me a call," Rotar said.  Rotar adamantly denies Trustee Bauer's allegations.  "Over the course of several years, I spend a significant amount time building and developing the Berthoud Main Street program's website. This is work which I was proud of and happy to do. This was also work that I included in my portfolio of website work for new and prospective clients to look at. I did not remove files from their server … or do anything that Trustee Bauer has accused me of doing."
Recorder's investigation shows that:
1) There was only one piece of physical evidence in this case – a Go Daddy ftp access log file, allegedly for the day that the Berthoud Main Street site went down. Trustee Bauer was the only individual with access to this file.
However, Bauer never shared or handed over this file to the police. Instead, Bauer shared a "log file" of his own creation – without disclosing to the police that what he was presenting was not the original nor even a duplicate, but was a file of his own creation.
Notably, Bauer waited nearly two months after the alleged incident to transmit this file to the Berthoud Police. By this time, Go Daddy had deleted and removed the original file from its maintenance records – leaving Bauer's" modified," file as the only evidence implicating Rotar.
2) The Recorder investigation showed that neither Bauer nor anyone else from Berthoud Main Street contacted Rotar to ask her if she had removed the website files. This seems strange in light of the fact that Rotar had spent so much time (on a volunteer basis) building and maintaining the site. It seems logical, professional, and reasonable that Bauer or another member of the Berthoud Main Street Board would have made such a call.
3) Bauer waited over a month to file a criminal complaint. This delay insured that any original evidence – i.e., the log files maintained by Go Daddy – had expired and been deleted from Go Daddy's record system. Such timing denied the police or Rotar of the ability to subpoena or retrieve such log in files.
4) The Recorder spent a significant amount of time reviewing the police files, reports, and Bauer's witness statement. That analysis is presented in Part II [2] and Part III [3] [4]of this series. Those articles show that Bauer has altered evidence and made false and misleading statements to authorities, both are crimes under the Colorado statutes. False reporting to authorities (CRS 18-8-111) [5] is a Class 3 misdemeanor. Tampering with evidence (CRS 16-8-610) [6] is a Class 6 Felony.
Also notable was what Bauer did not report to the police in his written statements or submissions of evidence.
• Bauer failed to disclose that the file he was producing as evidence to implicate Rotar was not the original, nor even a duplicate, but one of his own creation.
• Bauer also failed to disclose to the police that he had full control of, and access to the site on the day it went down.
• Bauer failed to disclose to police his extensive experience as a computer consultant.
• While accusing Rotar of "accessing" Berthoud Main Street's Go Daddy account, Bauer failed to disclose to police that he was the person who had granted and provided Rotar with access to and permission to access the Berthoud Main Street's Go Daddy ftp account. In fact, he denied having done so.
• Although Bauer made allegations regarding the improper removal of website content, Bauer never presented the police with any evidence or proof that Berthoud Main Street had been harmed in any way. Specifically, he did not provide the logs he claims to have been working on that would show whether anyone had actually tried to visit the site during the time he alleges it was not functioning.
Bauer has an extensive history of filing criminal complaints against individuals, including his neighbor and a former town official. The Recorder Online has investigated these complaints. Notably, almost without exception, Bauer and or his wife are the only factual witnesses, other than the accused.
One such incident was case 2009-100 [7], an allegation of a verbal assault by Don Ashcraft, former trustee and Mayor Pro Tem. What is clear is that Bauer and Ashcraft disagreed on political issues. As to the veracity of Bauer's criminal complaint, the Recorder observed  the events surrounding the alleged "verbal assault" as described by Bauer and disagrees with his narrative. Ashcraft adamantly denied Bauer's charges and Town Attorney Fickel's statement also repudiates Bauer's testimony. As usual, Bauer, and his wife via telephone, were the witnesses for the accusations.
Trustee Bauer's actions also bear some critical analysis within the context of the Main Street program's purpose and function. Part of their formal mission is "… to … foster a dynamic and prosperous business environment …" The meaning of those words becomes quite shallow when studying actions of Trustee Bauer on behalf of Berthoud Main Street as an organization. All other issues aside, he filed criminal charges against Rotar instead of doing the simple thing that any courteous person would have done, picking up the phone. Instead, it appears that Bauer's actions were an attempt to silence the voices of Citizens First and the Berthoud Town Forum by creating a scandal around one of their leaders.
This disturbing chain events caused much unwanted, unnecessary and undeserved stress and embarrassment to Rotar, her family and her business.
We notice that more than six months after the announcement that Berthoud Main Street had engaged a new website developer that there has been no change to the site. The only change is that Jen Rotar is no longer credited with its creation.
There are now at least two Berthoud residents, who feel that they have been publicly and falsely accused by Trustee Bauer. It seems imperative that the Town of Berthoud implements some basic ethical guidelines regulating the conduct and actions of Town officials against the residents of Berthoud.
We close with a quote from CityEthics.org, regarding its suggested ethics provisions for town officials:
"A common way for officials to intimidate residents who speak out and to prevent others from similarly speaking out is to use their positions of respect to falsely attack people who lack such positions, and thereby destroy their reputation and the legitimacy of their arguments, so that opposition from that individual and others will lessen. This form of misuse of office is central to undermining free debate as well as citizen oversight of executive and legislative actions."
Following is a list of Berthoud Police documents for incidents in which the Bauers are involved. All documents are a matter of public record, were lawfully requested and the reproduction costs paid by the Recorder Online.
1. 4/12/2000: John Bauer files complaint against driver who did not yield at crosswalk [8]
2. 1/3/2003: Lisa Bauer reports identity theft [9]
3. 3/6/2006: Lisa Bauer reports theft of yard ornaments [10]
4. 3/25/2006: First formal report of problem between Bauers and Albee [11]
5. 4/23/2006: LeRoy Albee puts up plywood sign, charged with "taunting" [12]
6. 04/21/2006: John Bauer gets a flat tire and suspects his neighbor [13]
7. 04/26/2005: Lisa Bauer reports Mr. Albee for saying "I'm going to teach that SOB a lesson." [14]
8. 5/12/2006: Bauers turn in two years of videotaping of neighbors driveway [15]
9. 8/24/2006: Lisa Bauer reports aggressive dogs loose, neighbor cited [16]
10. 10/10/2006: LeRoy Albee reports John Bauer for littering, Bauer receives citation [17]
11. 10/18/2006: Lisa Bauer reports neighbor for restraining order violation, but offers no proof [18]
12. 4/12/2007: Leroy Albee is upset about Lisa Bauer's continuing  videotaping [19]
13. 2/12/2008: Albee violates restraining order by speaking to Lisa Bauer and is arrested [20]
14. 2/7/2009: Lisa and John Bauer report a dangerous teenage driver [21]
15. 2/18/2009: John Bauer accuses Don Ashcraft of verbal assault [22]
16. 5/15/2009: Lisa Bauer rescues a dog [23]
17. 7/27/2009: Lisa Bauer files complaint against driver for not stopping for her at a crosswalk [24]
18. 8/27/2009: Lisa Bauer complaint about neighbor's weeds [25]
19. 11/4/2009: Lisa Bauer reports solicitor in neighborhood [26]
20. 3/16/10: Bauers report neighbor is littering yard, ask for extra patrol [27]
21. 8/6/2010: Lisa Bauer files complaint against driver for driving too close to her when she was riding her bicycle [28]
22. 8/11/2010: John Bauer, on behalf of Main Street, files a complaint against Jen Rotar [29]
23. 12/13/2010: Lisa Bauer is cited for speeding, 56 mph in a 35 mph zone [30]