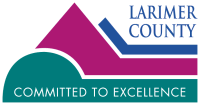 April 26 to 30, 2010
Monday, April 26, 2010
7:00 a.m. – 8:00 a.m. Republican Breakfast Club, Best Western, Hwy 34 & I-25, Loveland
10:00 a.m. – 12:00 p.m. Worksession with Mike Masciola, Director of Northern Colorado Economic Development Corporation
1:30 p.m. – 2:30 p.m. Planning Worksession with Linda Hoffmann, Planning Director, Regarding Pilot Mediation Program
3:00 p.m. – 6:00 p.m. Land Use Items with Planning Department Staff, Hearing Room, 1st Floor
PLEDGE OF ALLEGIANCE
PUBLIC COMMENT ON THE COUNTY LAND USE CODE
PUBLIC COMMENT ON THE LARIMER COUNTY BUDGET
CONSENT ITEM: *Will not be discussed unless requested by Commissioners or members of the audience.
*1. ALL SWEEP MINOR SPECIAL REVIEW, FILE #10-Z1784: Request: Minor Special Review approval to operate street sweeping business as a home occupation in a detached structure; located on the north side of West 5th Street, east of Taft Avenue, S. Loveland
ITEM:
2. LOVELAND TALL PINES APPEAL, FILE #09-G0181 TABLED FROM JANUARY 25, 2010: Request to have the Board of County Commissioners accept the determination of the City of Loveland to decline annexation and allow a Rezoning application to be processed in the County; located north of Eisenhower Boulevard (U.S. Highway 34) Approximately 0.5 miles west of Boyd Lake Road
Tuesday, April 27, 2010
9:00 a.m. – 12:00 p.m. Public Comment and Administrative Matters with Neil Gluckman, Assistant County Manager, and Consent Agenda Approval/Document Execution by Board of County Commissioners (BCC) (Administrative Matters Agenda and Consent Agenda available in BCC Office ñ 2nd Floor) If there is no Public Comment, Administrative Matters will begin at 9:00 a.m.
Legal Matters with George Hass, County Attorney
1:00 p.m. – 4:00 p.m. Abatement Hearings for 1) Gail Cotton; 2) Charles T & Ann Knight; 3) Recreational Equipment, Inc.; 4) Innovation, LLC; 5) EDM International, Inc.; and 6) Centerra Ground Lease
Wednesday, April 28, 2010
8:30 a.m. – 10:00 a.m. Commissioner Donnelly will visit with citizens at the Light House CafÈ @ The Grace Place, 250 Mountain Avenue, Berthoud. Commissioner Gaiter will be a guest.
12:00 p.m. – 1:30 p.m. Commissioners will speak at the Republic Club Lunch, Cafe Columbine, 802 W. Drake Road, Fort Collins
7:00 p.m. – 9:00 p.m. Commissioner Johnson will attend Fair Board Meeting, Thomas McKee 4-H Youth Community Building, Fort Collins Room, The Ranch, Loveland
Thursday, April 29, 2010
9:30 a.m. – 12:00 p.m. Work session Regarding Information from Environmental Scan on April 22
6:00 p.m. – 9:00 p.m. Joint Meeting with Loveland and Fort Collins City Councils, Loveland Senior Center Multi-Purpose Room, 700 E. 4th Street, Loveland
Friday, April 30, 2010 Open Schedule
Highlighted meetings are of greater public interest.
Policy Decision will be made at this meeting.
Indicates televised meeting on Comcast Fort Collins Cable Channel 14, U.S. Cable Channel 16, and Loveland Cable Channel 16.
Meeting will be broadcast on the internet at the address: www.larimer.org/bcc/broadcast.cfm
Larimer County will make reasonable accommodations and will make special communication arrangement for persons with disabilities. Please call 498-7010 for assistance.
Unless otherwise noted, all meetings are held in the Commissioners' Conference Room of the Larimer County Courthouse, 200 West Oak, Fort Collins, Colorado. Agenda is subject to change.
The Larimer County Virtual Courthouse is available on the web at www.larimer.org
MEETINGS OF BOARDS AND COMMISSIONS FOR THE WEEK OF APRIL 26 ñ 30, 2010
April 27 7:00 p.m. Board of Adjustment – Hearing Room, 1st Floor
April 28 5:00 p.m. Planning Commission Dinner – Rustic Oven, 123 N. College, Fort Collins
6:30 p.m. Planning Commission – Hearing Room, 1st floor
7:00 p.m. Fair Board – Fort Collins Room, Thomas McKee 4-H Youth Community Building, The Ranch, Loveland
April 29 9:30 a.m. Retirement Board – Lake Estes Conference Room, 3rd Floor
∑ Extension Services Committee meetings will be posted on the bulletin board by the public entrance to the Extension Office at 1525 Blue Spruce, Fort Collins, Colorado; or contact the Extension Office at 498-6000 for further information.

Print This Post