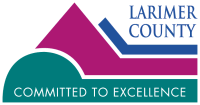 [1]
The Larimer County Open Lands Advisory Board will meet at 5:00 p.m. on Thursday, April 22, 2010, at the Loveland Library multi-purpose room, located at 300 N. Adams in Loveland.  All meetings are open to the public.
The Advisory Board will present the Department of Natural Resource Small Grants for Community Partnering awards and hear an update on the status of regional trails. The Board will also discuss future development possibilities at Hermit Park Open Space outside of Estes Park.
[2]
Minutes from the March 25 2010 meeting: [3]
Additional information for the next meeting:
Financial repor [4]t
Sales tax report [5]
News articles [6]
This information can also be found on the Open Lands Advisory Board Agenda & Minutes page [7].