5k Run/Walk and Pet Fair welcomes runners, walkers and canines alike.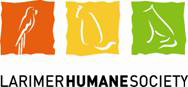 Fort Collins, Colorado (May 10, 2010) – Larimer Humane Society (www.larimerhumane.org) is proud to announce the date of its 20th Annual Fire Hydrant 5, 5K Run/Walk and Pet Fair, the county's largest family‐ and canine‐friendly 5K run/walk of the season. The event, which benefits the nearly 12,000 lost, stray, orphaned and injured domestic and wild animals that are entrusted to Larimer Humane Society each year, will be held Saturday, June 5 at Edora Park in Fort Collins.
Race day registration will begin at 7:30 a. m. The Fire Hydrant 5 Race/Walk will commence at 8:30 a. m. The Pet Fair portion of the event will begin at 8:30 a. m. and end at 12:00 (noon) and will feature fun for the whole family including Fido photos, paw painting, pet and family‐friendly vendor booths, breed rescue groups, agility demonstrations by Front Range Agility Club and a special return appearance by "Captain Firedog" from the Windsor‐Severance Fire Protection District. General pre‐registration for the event is $30 until June 3; race day registration is $35. Children under the age of 12 are free of charge. All paying race participants will receive a limited‐edition Fire Hydrant 5 T-shirt.
For its 20th Annual Fire Hydrant 5, 5K Race/Walk & Pet Fair, Larimer Humane Society would like to encourage the members of the community to form a race team of six (6) or more participants (affectionately called a litter for the purposes of Fire Hydrant 5), by gathering their closest friends, family members, co‐workers, employees, fellow scouts, neighbors, church or community service club members… anyone who loves animals… to run or walk the event together. Individuals interested in forming a race team will receive a generous race registration discount. Individual members of a race team can register for $20.
Individuals and teams are encouraged to collect pledges prior to the event date. "Our online event registration and fundraising program makes it exceptionally easy for individuals and teams alike to register for the Fire Hydrant 5, " said Kara Pappas, development manager for Larimer Humane Society. " Individuals can design their own fundraising page, and even email friends and family directly from the registration site to secure pledges. "
A fun array of incentive prizes are rewarded to race participants for collecting varying dominations in pledges. The highest pledge raiser over $1,000 will receive two round‐trip tickets to Las Vegas courtesy of Allegiant Air, two premium seating tickets to the 2010 Top Cat & Tails Gala, Larimer Humane Society messenger bag, and commemorative event mug. The leading fundraiser over $1,000 will also earn the coveted "Fire Marshal" distinction and lead off the 21st Annual Fire Hydrant 5 in 2011.
Participants are encouraged to register online at www.larimerhumane.org or in person at Larimer Humane Society's administrative offices located at 5137 S. College Avenue in Fort Collins. For more information and to register by phone, call (970) 530‐2947.
The 20th Annual Fire Hydrant 5, 5K Race/Walk and Pet Fair is presented by Wags & Menace Make a Difference Foundation, and is sponsored at the "Golden Retriever" level by Heidi Muller Photography; Poudre Pet & Feed Supply; Northern Colorado 5 and Regent Communications.
About Larimer Humane Society
Founded in 1969, Larimer Humane Society is an independent, non‐profit organization whose mission is to promote and provide the responsible care and treatment of animals. As an open door facility, Larimer Humane Society provides shelter and care to every animal in need, regardless of breed, sex, age, behavior or history. Through our quality adoptions, veterinary care, education, WildKind, and Animal Protection and Control services, Larimer Humane Society provides shelter, medical attention and care to nearly 12,000 domestic and wild animals each year. Please visit www.larimerhumane.org for more information.

Print This Post