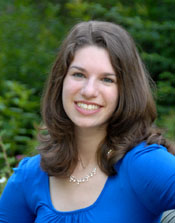 [1]Lauren Sawinska, a senior at Berthoud High School, is the 2011 recipient of the BBB/Rotary $5,000 Business Ethics Scholarship presented by the Better Business Bureau and Rotary Districts 5440, 5450 and 5470 at the April 21 BBB Torch Awards for Business Ethics. The scholarship is funded by the BBB Foundation. Sawinksa, daughter of James and Anne Sawinska, was chosen from applicants from Northern Colorado and Wyoming who wrote essays based on Rotary's Four-Way Test: Is it the truth? Is it fair to all concerned? Will it build goodwill and better friendships? Will it be beneficial?
Her essay, titled "The Past Two Years," looked back at her experiences with the Berthoud Tutoring Program, the young girl she tutored, and her work at keeping the program alive and thriving in the community.
Lauren will graduate this spring with a 4.1 GPA from Berthoud High School, where she has been involved in forensics speech and debate, National Honor Society, the Student Community Involvement Team, Go MAD (Make a Difference Club), spring plays, softball and the Berthoud High School Scholarship and Endowment Committee, which she chaired for two years.
Lauren has made a difference in her community as well. She volunteers at the library, her church and Habitat for Humanity Thrift store, and participates in canned food drives and various fund raisers.