Three Felons Arrested
Press Release
December 8, 2011
As the result of some excellent investigative work by a Larimer County Sheriff's Office patrol deputy, three individuals with numerous felony warrants were arrested yesterday (12/7/2011) at the AmericInn at 7645 Westgate Drive in Windsor, Colorado.  The Windsor Police Department assisted deputies in the arrests.
The deputy had been working on tracking down three individuals with felony warrants for several days when he got a lead that one of the individuals had rented a U-Haul truck.  After confirming the lead, the deputy remembered seeing a U-Haul truck in the parking lot of the Americ Inn.  When the license plates of the truck matched those confirmed by the deputy, a perimeter was set up around the hotel by deputies  and the room number associated with the U-Haul trailer was identified.
After the deputy contacted one of the occupants of the room by telephone, that occupant confirmed the identities of the other people in the room and then he tried to escape through a window where he was immediately detained by deputies.  A female occupant then surrendered to deputies leaving one male occupant left in the room.  After initially refusing to leave the room, deputies and emergency communication dispatchers talked with the man by phone and convinced him to turn himself in.
Subsequently, a second female associated with that room was found near the hotel and also arrested.  No force was necessary for any of the arrests and there were no injuries.
After the arrests, a search warrant was obtained and served.  As a result, there is an ongoing investigation which is expected to result in additional charges.  No additional information about that investigation is available at this time.
The individuals arrested were identified as: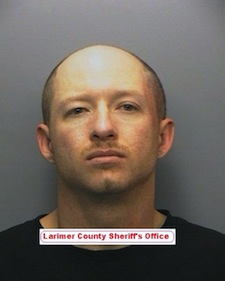 Jimmie Joe Montgomery, DOB: 051478, of Fort Collins who had four warrants for seven charges including racketeering, conspiracy, and drug charges.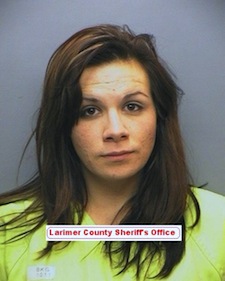 Jessica Renae Cunningham, DOB: 111187, of Fort Collins who had eight warrants for 12 charges including motor vehicle theft, vehicular eluding, identity theft, forgery and theft.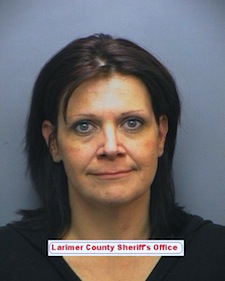 Meradeth Nicole Antolich, DOB: 051772, of Fort Collins who had two warrants for failing to comply on theft charges.
A fourth individual, Peter Rudolph Antolich III, DOB: 060569, of Loveland was issued a summons for Accessory to a Crime and released at the scene.
The charge(s) are merely an accusation and the defendant is presumed innocent until and unless proven guilty.

Print This Post