By Curtis Wilson
Lions Club District 6-NE Governor
The Berthoud Lions evening group met on April 16 to discuss many important projects.
The Lions Highway Cleanup was accomplished on April 11. Six members cleaned approximately two miles of State Hwy. 56.
A pancake breakfast is being discussed for May 16, Berthoud Cleanup Day. Folks can come eat breakfast before or after they help clean up the town.
The club is sponsoring two children to the Woodland Park camp for the handicapped again this year. They kids have always enjoyed their week at camp.
The planning of the Lions 29th annual fundraiser was discussed. Lions Bono and Wilson reported that 10 tickets are still for sale. It's the first time in 20 years that there hasn't been a waiting list. They also reported that the response from door prize donors has been good. There is much to be done this coming week for the big night, Monday, April 27, at Grace Place Church. The doors open at 6:30 p.m.
The Noon Lions Club hosted the 9Health Fair last weekend. Much planning went into the Health Fair that served over 400 people who braved the cold rain for free and low-cost medical screenings.
Food for the volunteers, some who were there as early as 5:30 a.m., was prepared by a group of Lions ladies from the evening club headed up by Anne Talley.
If you are interested in Lions and their work, please visit at noon on the second and fourth Wednesdays or at 6:30 p.m. on the first and third Thursdays of every month. Meeting schedules change during the summer, so please contact a Lions member or call (970) 532-2228 for exact summer meeting times. The meetings take place at the Lions Club Depot, the purple and gold building next to the railroad tracks at Third Street and Massachusetts Avenue.
Category:
News – Community
News Image: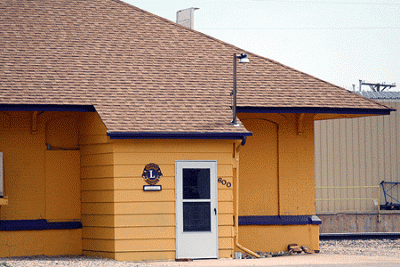 Long Description:
<p>The Berthoud Lions Club</p>
Category Lead:
Category Primary Featured Story

Print This Post