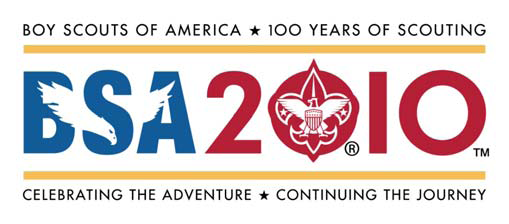 Local Boy Scouts Celebrate 100-Year Anniversary at Fall Camporee
The Longs Peak Council, Boy Scouts of America, 100th Anniversary Event is scheduled for September 24-26. This event will bring together more than 2,500 Scouts and Scout Leaders from throughout the Northern Colorado Front Range, Southeast Wyoming and Southwest Nebraska areas. The 100th Anniversary Camporee is being hosted at Larimer County, Hermit Park Open Space, in Estes Park. The opening ceremony on Saturday will consist of the United States of America Flag, flown in by the Colorado Army National Guard flying a UH60 Blackhawk Helicopter by the 2/135 Aviation Battalion. The flag has flown over the United States Capitol in Washington, DC, the National Headquarters of the Boy Scouts of America located in Irving, Texas and Troop 921 and 922 of the Longs Peak Council flew it most recently at the National Boy Scout Jamboree in Fort A. P. Hill, Virginia.
During the lunch program, Terrance Carroll, Eagle Scout and Speaker of the House will be the keynote speaker. Also, the Council's National Hall of Leadership inductee (one in only 300 in the country), Gene Yoss will be presented a National award for his dedication and service. Gene has been Cubmaster of Pack 179 in Boulder for 41 consecutive years. Gene Yoss has touched the lives of over 2,000 boys and their families in 2 (and maybe 3) generations. Events during the day consist of mountain biking, geocaching, low COPE, mountain boarding, and other outdoor Scouting activities.
"This is an exciting and important time for the Longs Peak Council, Boy Scouts of America. We will continue to rise to the challenges of the 21st century and seek to help young people become extraordinary adults by recruiting quality leaders, generating adequate funding for our programs, inviting youth to join and offering fun and relevant programs that are founded on strong values. " John L. Coleman, Jr., CEO/Scout Executive
For nearly 100 years, the BSA has created a strong foundation of leadership, service, and community for millions of America's young people. But the centennial must do more than show off the BSA's glorious past. This is a once-in-a-century opportunity to show America that Scouting is committed to inspire and prepare future generations. "Our goal is not simply to recognize 100 years of youth service, but our expectation is that this anniversary will lay the foundation for making the BSA better and stronger for the next 100 years," says Kelly Moll, Development Director, "and, this event will provide a memorable outdoor experience for Scouts, Scout Leaders, and Parents. " To learn more about the Longs Peak Council or to join Scouting: www.longspeakbsa.org

Print This Post