The Loveland Marine Corps League having an all you can eat Pancake Breakfast at Applebee's Restaurant on May 21, 2011 from 8:00 to 10:00 a.m. The cost is $7.00 for adults, children 12 and under $5.00.
May 21, 2011 from 8:00 to 10:00 a.m. at Applebee's Restaurant, 219 East 29th Street, Loveland
This is a fundraiser to help the detachment do more projects for veterans and the Loveland community. In the works are a second Worn Flag Disposal Bin. We have collected over 4,000 in the present bin outside the All Vets Club on Cleveland and Third Street.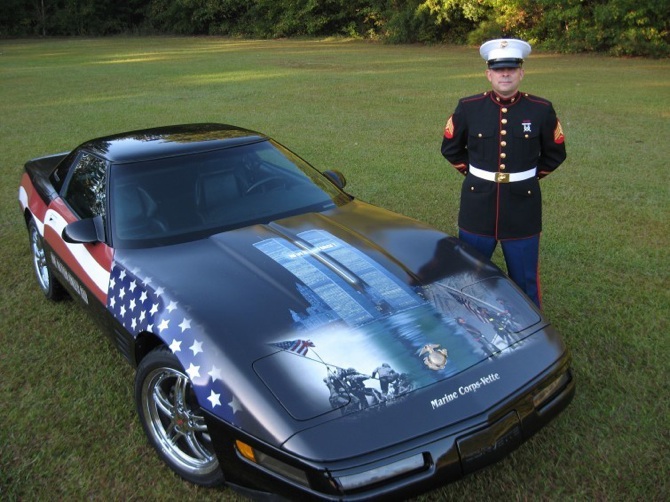 Retired Marine Corps sergeant, David Sommerdorf will bring his decorated Chevrolet Corvette, "Marine Corps-Vette" to Loveland once again. His car will be on display at Applebee's during our breakfast. His 1992 Corvette is a memorial to the victims of the 9/11 attacks. It is wrapped with images from Ground Zero in New York City and the raising of the flag at Iwo Jima.
You can get tickets at Jensen Arms in the Orchards Shopping Center or at the door.
For more information visit our website mcl-loveland-1250.com or contact Solomon Martinez, Commandant of the Loveland Marine Corps League at 970-214-5260 or leatherneck73@comcast.net
Semper Fidelis!

Print This Post