Friday, June 20, 2014 7:00–11:00 PM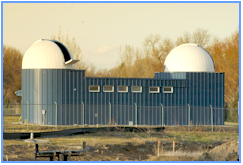 Public Star Night at the Little Thompson Observatory, The guest speaker is Dr Suzanne Metlay. The title of her talk is "Kepler Mission update: New Mission and New World"
NASA's Kepler Mission has discovered an Earth-sized exoplanet that may be in its star's habitable zone. Kepler is poised to be born again as a planet hunter, after it seemed to be a doomed spacecraft. Meanwhile, earlier data reveals a vast array of objects orbiting other stars, bringing the number of confirmed planets to nearly 1000. Please join Suzanne Metlay for a lively discussion of planetary systems and worlds tantalizingly similar yet different from our own.
Suzanne Metlay is full-time faculty in Geoscience Teacher Education at Western Governors University, a fully online non-profit university founded in 1997 by 19 governors of western states, including Colorado. Previously, Suzanne taught astronomy and geology at Front Range Community College in Longmont and Fort Collins, was Operations Director for Secure World Foundation in Superior, and served as Education Programs Manager at CU-Boulder's Fiske Planetarium.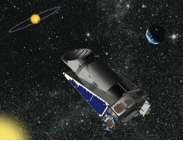 Metlay has a BA in History and Science from Harvard University and a PhD in Geology and Planetary Science from the University of Pittsburgh. She was awarded the Antarctica Service Medal from the Department of the Navy and National Science Foundation for fieldwork conducted as a participant in the Antarctic Search for Meteorites (ANSMET) in 1991.
The observatory doors will open at 7:00 pm and the presentation will start at 7:30pm. Weather permitting after the presentation; visitors will be invited to look through the large telescopes at various celestial objects
Public star nights at LTO are held the third Friday of each month (except July, when it is closed for annual maintenance). No reservations are necessary for these nights.
The LTO is located at 850 Spartan Ave at Berthoud High School (park east of the high school; directions posted, www.starkids.org.
If you have any questions, please call the observatory information line at 970-613-7793 or check the LTO web site at: www.starkids.org

Print This Post