Public Star Night at the Little Thompson Observatory,
Friday, November 15, 2013 7:30 – 11:00 PM.
850 Spartan Ave at Berthoud High School
(park east of the high school; directions are posted on the website, www.starkids.org).
The speaker for the evening will be Steve Kendrick, senior project engineer at Ball Aerospace. The title of his talk is "No Longer Lost in the Glare: Detecting Hidden Planets."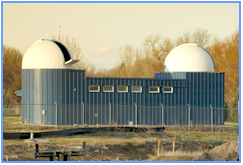 NASA is leading one of the most exciting searches in astronomy—the search for Earth-like planets orbiting stars outside of our solar system. Over 900 extra-solar planets have been discovered since 1992, although nearly all of these are gas giants. So the search for other Earths continues, as does the research into methods of detecting these planets.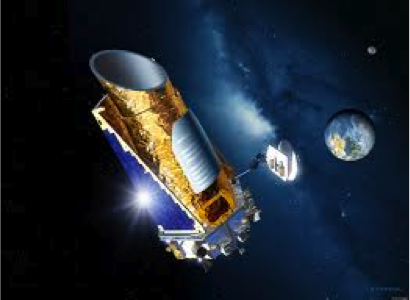 Using coronagraphs is one such method. Coronagraphs were originally invented to study the outer layer of our Sun's atmosphere, which is called the corona. But coronagraphs have been adapted for finding planets around other suns. By blocking a star's direct light, we can see objects that would be hidden by the star's bright glare.
Ball Aerospace is developing technology that refines exo-planet coronagraphs, and Steve Kendrick is the principal investigator for this NASA program. Join Steve for a discussion of exo-planets, coronagraphs, and space science careers. Enjoy hands-on activities and take home space posters and other space goodies—for both children and adults!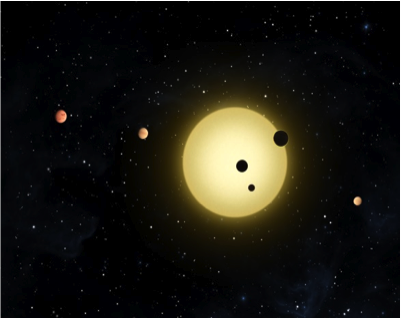 Steve Kendrick is a Senior Project Engineer at Ball Aerospace. He has 40 years of experience in aerospace optical systems spanning space telescopes, star trackers, low-observable optics, and optical materials and coatings. He has worked on programs such as the Hubble Space Telescope, Spitzer, James Webb Space Telescope, Terrestrial Planet Finder, and lots of others at Perkin-Elmer, Itek Optical Systems, and Ball Aerospace. He uses total solar eclipses as an excuse to travel to interesting places all over the world, from the middle of the Pacific Ocean to China to Australia.
Weather permitting, after the presentation, visitors will be invited to look through the LTO's large telescope at various celestial objects.
Public star nights are held the third Friday of each month. No reservations are necessary for these nights. Just come and join in for the talk and some observing afterwards.
If you have any questions, please call the observatory information line at 970-613-7793 or check the LTO web site at: www.starkids.org
Public Star Nights at the Pioneer Museum, 224 Mountain Avenue in Berthoud, home of the historical 6" Brashear Refractor from John Bunyan, are held on the first Friday of each month.
If you have any questions, please call the Bunyan observatory information line at 970-532-2147 or check the web site at: http://www.berthoudhistoricalsociety.org/bunyan.htm
Meinte Veldhuis, President, Little Thompson Science Foundation

Print This Post