By Sandy Barnes
Berthoud Recorder
Defining what makes Berthoud special and creating a relevant marketing slogan is a priority for those involved with the Main Street program.
"That's what is missing here … everything comes out of that," said Main Street Director Eric Boyd during a discussion of the issue at the Jan. 29 board meeting.
Boyd also said the state economic resource team that recently visited Berthoud also stressed the need for creating an identity for the downtown.

"What makes Berthoud unique?" he asked.
Board of Directors Scott Banzhaf said the resource team had some concern for the Town's present slogan as "The Garden Spot of Colorado," which its members did not consider applicable for the community.
Boyd said the resource team also suggested that the Town take a more aggressive approach in its marketing efforts and consider more opportunities for promotion.
Regarding the Town's economic development, Boyd said the resource team advised having one unified effort in a single organization.
During his update on the Main Street project, Boyd said it was close to being completed, with key aspects in place. By summer, hanging flower baskets can hopefully be in place along Mountain Avenue in addition to other amenities including benches and landscaping, he noted.
The town's tree board has applied for a grant to purchase trees to be planted in the downtown, Boyd added.
"We think it's important to have comfortable seating and plantings," said Carol Patterson who is helping to select items to complete the project. She also brought an outline of a brochure for Berthoud's Streetscape project to help solicit contributions from businesses and individuals. Items such as benches could have memorial plaques identifying the donor or honoring someone, Patterson said.
"This is a great opportunity for families to come up with a memory piece," said Banzhaf.
Along with benches and planters, also to be purchased are bicycle racks and trash receptacles.
Because it may take a while to complete the project, Banzhaf suggested dressing out at least one corner of the downtown area as soon as possible.
The Main Street directors also discussed combining the Town's annual home tour with the quilt show on June 20 and ways to promote the event to attract as many visitors as possible.
At the beginning of the meeting, members also approved Gina Feldman, owner of Indigo Sky, as a new director. She replaced Michael Georges who resigned.
News Image: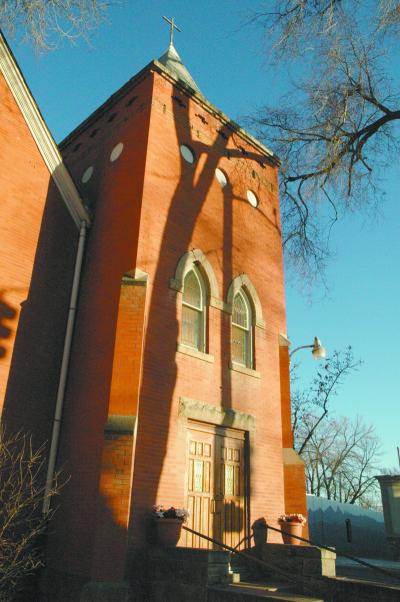 News Image: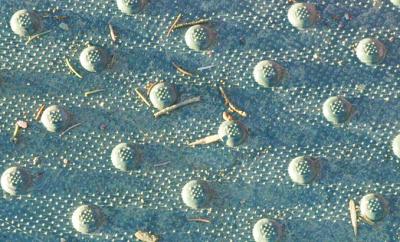 News Image: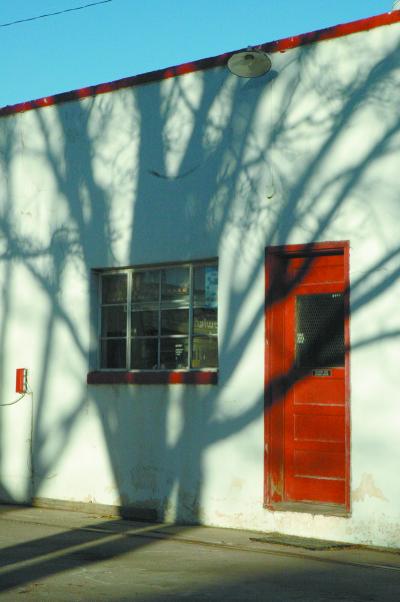 News Image: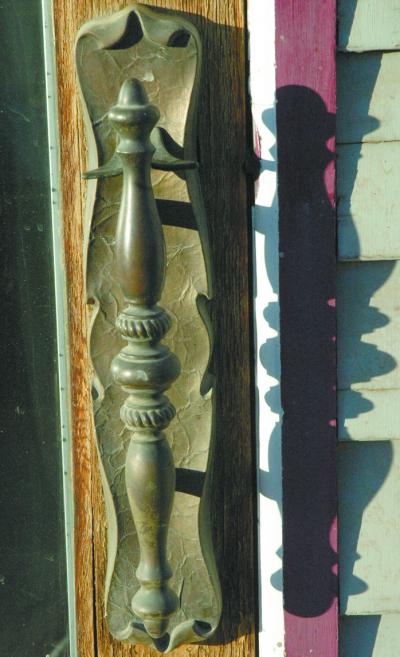 News Image: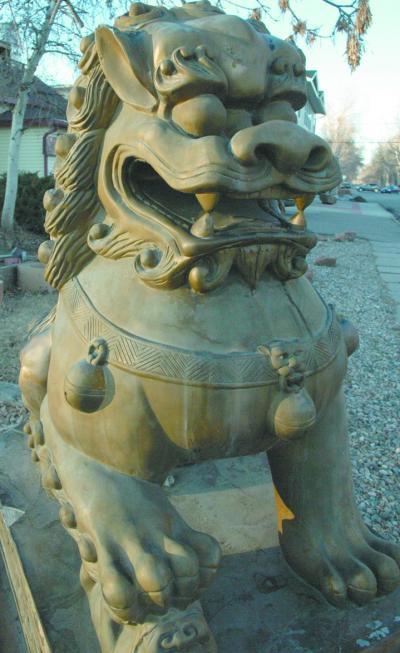 Long Description:
<p><span style="font-size: small;"><strong>When Evening Shadows Fall …</strong></span></p>
<p><span style="font-size: small;"><span style="font-family: times new roman,times;">The setting sun casts dramatic shadows on buildings and objects in downtown Berthoud.<br /><br />Pictured are shadows of trees on the Berthoud Feed and Supply building, the Foursquare Church , a doorknob on Mountain Avenue, recently installed grid work at a crosswalk and a lion statue on Welch Avenue.</span></span></p>
Category Lead:
Category Primary Featured Story
Home Lead:
Home Page Lead Story

Print This Post