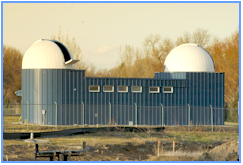 Friday, March 21, 2014 7:00 – 11:00 pm
Public Star Night at the Little Thompson Observatory, 850 Spartan Ave at Berthoud High School (park east of the high school; directions are posted on the website, www.starkids.org).
The LTO will not have a guest speaker on this evening, but instead will screen the movie "The City Dark" from filmmaker Ian Cheney, which was released in 2011.
Is darkness becoming extinct? When filmmaker Ian Cheney moves from rural Maine to New York City and discovers streets awash in light and skies devoid of stars, he embarks on a journey to America's brightest and darkest corners, asking astronomers, cancer researchers and ecologists what is lost in the glare of city lights. Blending a humorous, searching narrative with poetic footage of the night sky, The City Dark provides a fascinating introduction to the science of the dark and an exploration of our relationship to the stars. This film was the winner of Best Score/Music Award, 2011 SXSW Film Festival. It was produced in association with American Documentary | POV.
The world's first light bulb was switched on in 1879, and since then artificial illumination has spread across an increasingly urban globe, radically changing humanity's relation to the night. Yet light pollution is a phenomenon little noted except by those, like astronomers, whose endeavors have been directly hindered by the changes. Meditating on his dwindling connection to the stars, Cheney wonders about the global consequences of artificial lighting, and in The City Dark he sets out to discover what ecologists, cancer researchers, astrophysicists, philosophers and designers have to say about it. Cheney weaves these interviews with time-lapse images of the night sky, culled from tens of thousands of high-resolution still images shot around the world.
The observatory doors will open at 7:00pm and the presentation will start at 7:30pm. Weather permitting after the presentation, visitors will be invited to look through the large telescopes at various celestial objects
Public star nights at LTO are held the third Friday of each month (except July, when it is closed for annual maintenance). No reservations are necessary for these nights. Just come and join in for the talk and some observing afterwards.
If you have any questions, please call the observatory information line at 970-613-7793 or check the LTO web site at: www.starkids.org
Public Star Nights at the Pioneer Museum, 224 Mountain Avenue in Berthoud, home of the historical 6" Brashear Refractor from John Bunyan, are held on the first Friday of each month. If you have any questions, please call the Bunyan observatory information line at 970-532-2147 or check the web site at: http://www.berthoudhistoricalsociety.org/bunyan.htm

Print This Post