Public Star Night at the Little Thompson Observatory
850 Spartan Ave at Berthoud High School
(park east of the high school; directions are posted on the website, www.starkids.org).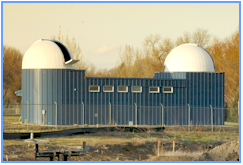 The speaker for the evening will be Mike Hotka, a senior software engineer at Ball Aerospace & Technologies Corp. in Boulder and an intrepid amateur astronomer, Deep Sky Marine, JPL Solar System Ambassador and Dark Sky Ranger. He is also a volunteer at the LTO.
His talk will be on the discovery of the planet Neptune. Dark, cold and whipped by supersonic winds, Neptune is the last of the hydrogen and helium gas giants in our solar system. More than 30 times as far from the sun as Earth, the planet takes almost 165 Earth years to orbit our sun. In 2011 Neptune completed its first orbit since its discovery in 1846.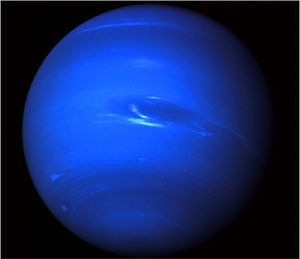 The ice giant Neptune was the first planet located through mathematical predictions rather than through regular observations of the sky. (Galileo had recorded it as a fixed star during observations with his small telescope in 1612 and 1613.) When Uranus didn't travel exactly as astronomers expected it to, two mathematicians, one from England and the other from France, working independently, proposed the position and mass of another as yet unknown planet that could cause the observed changes to Uranus' orbit. Mike's talk will discuss the astronomical mindset of the time, how the calculations were made and the race to have someone search for this undiscovered planet. Eventually the Frenchman convinced the German Observatory in Berlin to conduct a search. Neptune was found on the first night of searching in 1846. Seventeen days later, its largest moon, Triton, was also discovered.
For the past 8 years Mike Hotka has been a software developer at Ball Aerospace for ground support equipment for satellite communications and data up- and download protocols.
Before that he was an adjunct professor in astronomy at Front Range Community College in Westminster, a member of the technical staff at SUN Microsystems, AT&T/Bell Labs and Rockwell International/Alcatel Network Systems. He holds a BA in Physics & Computer Science, and MS in Computer Science and an MS in Mission Operations and Space Management.
Weather permitting after the presentation, visitors will be invited to look through the large telescope at various celestial objects.
Public star nights are held the third Friday of each month (except July, when the LTO is closed for annual maintenance). No reservations are necessary for these nights. Just come and join in for the talk and some observing afterwards.
If you have any questions, please call the observatory information line at 970-613-7793 or check the LTO web site at: www.starkids.org
Meinte Veldhuis, President, Little Thompson Science Foundation

Print This Post