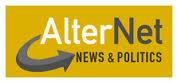 5 Biggest Lies About America's Public Schools — Debunked
Here's the truth behind 5 of the most destructive myths about public education.
By Kristin Rawls
October 1, 2012  |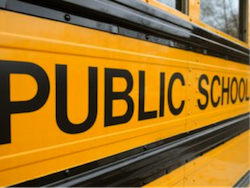 Photo Credit: Shutterstock.com
Just weeks into the 2012-2013 school year education issues are already playing a starring role in the national conversation about America's future. Because it's an election year, the presidential candidates have been busy pretending there are many substantial distinctions between them on education policy (actually, the differences are arguably minimal). Meanwhile, the striking Chicago Teachers Union helped thrust teachers unions into the national spotlight , with union-buster Democrat Mayor Rahm Emanuel reminding us that, these days, Republicans and Democrats frequently converge on both education policy and labor–unfriendliness.
Since pundits and politicians often engage in education rhetoric that obscures what's really going on, here are five corrections to some of the more egregious claims you may have recently heard.
Lie #1: Unions are undermining the quality of education in America.
Teachers unions have gotten a bad rap in recent years, but as education professor Paul Thomas of Furman University tells AlterNet, "The anti-union message…has no basis in evidence." In fact, Furman points out, "Union states tend to correlate with higher test scores." As a 2010 study conducted by Albert Shanker Fellow Matthew Di Carlo found, "[T]he states in which there are no teachers covered under binding agreements score lower [on standardized assessment tests] than the states that have them… If anything, it seems that the presence of teacher contracts in a state has a positive effect on achievement" – by as much as three to five points in reading and math at varying grade levels.
Even so, Thomas doesn't believe that high test-scores should be taken as the primary indication that union teachers are good for kids, noting that "union states tend to be less burdened by poverty while 'right-to-work' (non-union) states are disproportionately high-poverty" – and poverty, as we well know , has its own, profound impact on student performance.
For these reasons among others, union presence can never be isolated as the sole relevant factor in producing higher student achievement. But teachers unions are still important to student success. Why? Most importantly, perhaps, because they fight for equality of opportunity in education by, for example, opposing attempts to resegregate American schools . One of the reasons the CTU so resolutely opposed the school closures  Rahm Emanuel and the Chicago Board of Education threatened was because closures have proven to have disastrous consequences for displaced students in Chicago, who are generally forced to move from one underfunded, low-performing school to another. Teachers unions oppose such injustices because they support the rights of all children to have access to high-quality education — not just the kids whose parents can afford high property taxes. That's a good thing for America's education system, not a bad one.
Lie #2: Your student's teacher has an easy and over-compensated job. 
Lie #3: If your child doesn't get picked in a charter school lottery, he or she is doomed.
Lie #4: Your child will automatically be better off if your school district adopts a "school choice" assignment plan.   
ie #5: Your student's teacher sees your constructive involvement in your child's education as an annoyance.


Print This Post