By Katie Essig
Berthoud Recorder
WINDSOR –– The oldest volleyball club in the state has just completed its move into a new facility. In this new facility, the Northern Colorado Volleyball Club will be starting its 25th season.
The club was established as a non-profit organization in 1985 with the mission to offer student-athletes a nationally recognized volleyball club. NORCO gives students ages 10 to 18 the opportunity to compete at a national level.
These athletes play in the Rocky Mountain Region, where they can compete with regional and national teams. While all the players compete within the state, the national team travels across the country for tournaments.
Cathy Mahaffey, the club's director, is excited about what the new facility could mean for the growth of NORCO.
"We are now able to offer and have interest in a boys volleyball program. We also have more training opportunities available to the players," Mahaffey said. "They now have the opportunity to train up to four times each week, which will help them to raise their skills to a higher level."
The new facility had its grand opening in April. NORCO will kick off its 2010 volleyball season in the new facility soon.
Its 30,000-square foot building, with 24,000-square feet of playing surfaces, is attracting teams all the way from Steamboat Springs and Grand Junction. Why? Because the NORCO volleyball club has made it possible for more than 200 girls to receive full scholarships towards their post-secondary education.
Offering clinics, private lessons and, in the future, adult lessons, NORCO is proving why it's the best volleyball club in the state.
With its new modern-playing area, NORCO will be used as the prime facility for volleyball competitions and tournaments in the state. Every weekend in January, NORCO will host tournaments. It will also be one of two locations for the Rocky Mountain Region state tournament. The event will be held on 20 courts located in Island Grove and the NORCO facility with up to 170 teams competing.
The regional and national success of NORCO has been brought to the attention of Berthoud High School's volleyball coaches and players. A couple of Berthoud's girls, including Morgan Woodruff and Kyla Duncan, currently train with some of the lead coaches at the Windsor facility.
"I first found out about the NORCO volleyball facility through the head coaches at Berthoud High," Woodruff said. "Since then I have been playing with them for three years. I really like playing with them because they allow me to practice and train year-round. So my skill level is getting better all the time."
Want to Know More?
For more information on the Northern Colorado Volleyball Club, visit its Web site at www.norcovolleyball.com or visit the new location at 7395 Greendale Rd., Windsor. You may reach them by calling 970-667-5005.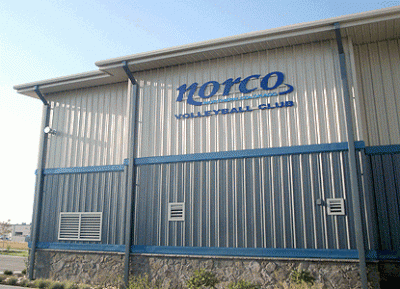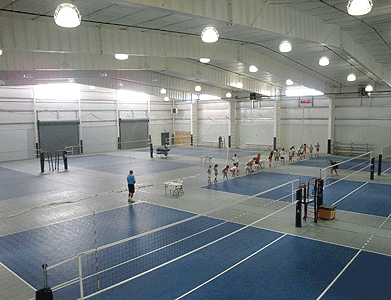 Print This Post