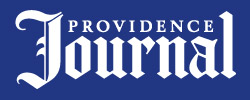 Best president for economy? Obama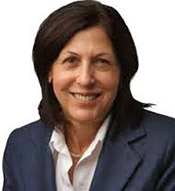 By Froma Harrop:
Lend me your ears. I have come to praise President Obama and bury the myth that Republican presidents are better for the economy than Democratic presidents. Not only do Democrats produce superior economic results, but they blow Republicans out of the water in the comparisons.
Let's turn the mic over to Bob Deitrick, a principal at Polaris Financial Partners in Westerville, Ohio. Deitrick crunched 80 years of numbers. Politically, 1929 to 2009 were exactly divided — 40 years under Republican presidents and 40 under Democrats.
He put his extraordinary findings in a book, "Bulls, Bears and the Ballot Box."
Because President Obama was in office for only three years at the time of the writing, Deitrick and his co-author left him out. But Deitrick now has enough of an Obama track record to have recently declared in a Forbes interview, "By all measures, President Obama has outperformed every modern president."
Deitrick's findings were so lopsided in favor of Democrats that I had to ask him whether he is one. He said no. "I really was apolitical until 2000," the start of the George W. Bush era. That's when, Deitrick says, he saw massive mismanagement of the economy at the expense of his middle- to upper-middle- class clients.
"The average retail investor got slammed, where hedge funds were allowed to take advantage of everyone else," he told me.
The best overall economic performance pre-Obama was that of John F. Kennedy and Lyndon Johnson (whom Deitrick put together because of Kennedy's early death). No. 2 was Bill Clinton, with Franklin D. Roosevelt in third place.
The top six included two Republicans. Dwight Eisenhower ranked fourth, and Ronald Reagan sixth, edged out of fifth place by Harry Truman. Were it not for Herbert Hoover, George W. Bush would have ended up last.
Reagan was a "stimulus addict," in Deitrick's view. His economic growth came through massive spending on defense and deep tax cuts. The price was a tripling of the national debt. …


Print This Post