By Sandy Barnes
Berthoud Recorder
Imagine getting a virtual kiss from an underwater sea lion; seeing brightly colored, but quite deadly, sea snakes swimming straight for you or delicately patterned coral fans undulating in deep water. And all of these visions seem just inches away to viewers seated in the IMAX theater at the Colorado Center in Denver.
The film is "Under the Sea 3D," a cinematic masterpiece directed by Howard Hall. With the aid of 3-D glasses filmgoers receive with their tickets, the wonders of the southwest Pacific Ocean off the coast of Papua New Guinea and Australia's Great Barrier Reef appear immediate and quite real on the enormous screen. Children in the audience stretch out their arms to touch the various creatures as they seem to float by within their grasp. Well, maybe not the ever-adorable great white shark that makes a cameo appearance, but the brilliantly hued fish, the tiny, rare sea dragons and, of course, the playful sea lions beckon — especially while frolicking to the Beatles tune "Octopus' Garden."
Narrated with good-natured humor by Jim Carrey, the film carries a message about the ill effects of global warming and related environmental pollution on the ocean and its inhabitants. Like a youthful uncle telling an important story to his favorite niece and nephew, Carrey describes the population decline of ocean creatures and the demise of coral reefs caused by overly warm waters containing too much carbon dioxide for them to survive.
Although the short film is indeed targeted toward school-aged children, adults certainly can behold and appreciate the wonders of "Under the Sea 3D" equally well. The only possible negative is the film's length — or lack thereof. The 40-minute duration left this viewer wanting to see much more.
According to promotional information about the making of the film, Hall and his crew spent hundreds of hours shooting footage with the massive IMAX camera, distilling and compressing it all into the final, brief work.
But perhaps less is more, as the theatre aphorism goes. Regardless of its brevity, the film is hugely successful in both its stunning visual aspects and the environmental awareness it inspires.
While the price of admission and the drive to Denver are greater than when seeing a local film, "Under the Sea 3D" is more than worth it. It's an experience you won't soon forget.
---
"Under the Sea 3D"
Director: Howard Hall
Narrated by: Jim Carrey
MPAA rating: G general audience
Reviewer rating: 5 out of 5 stars
Category:
Variety – Price of Admission
News Image: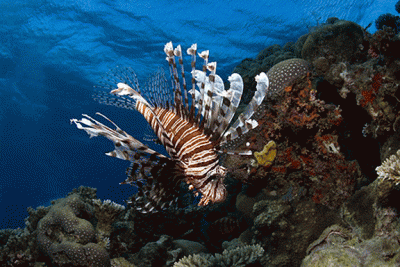 News Image: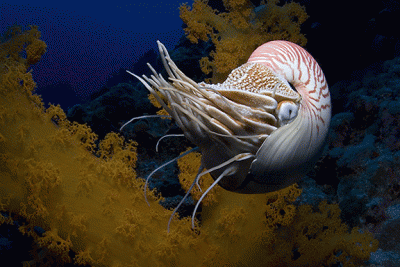 News Image:

Print This Post