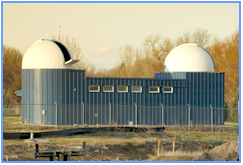 Friday, October 18, 2013 7:30 – 11:00 PM.
850 Spartan Ave at Berthoud High School
(park east of the high school; directions are posted on our website, www.starkids.org).
The speakers for this evening will be Cathy and Tim Haven, owners of S&S Optika in Littleton, Colo. The title of  their talk will be "How to select and buy the right telescope for you or your kids"
S&S Optika, located at 6579 S. Broadway in Littleton, is the best telescope shop in a five hundred mile radius. Nearly every member of the Denver, Longmont and Northern Colorado Astronomical Societies have at least an eyepiece or two, if not several complete telescope set-ups from S&S Optika. They will guide beginners to make wise astronomy choices within their budgets, help more experienced individuals get their mirrors aligned and understand the finer operational points of their equipment and have even assisted in the restoration of an historic community telescope. They have helped many people and organizations, including the LTO and Estes Park Memorial Observatory with repair, alignment, and collimation of their telescopes and binoculars.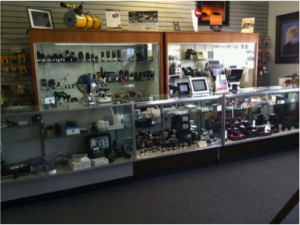 Cathie and Tim will talk about how to select the right telescope for anyone looking to buy a telescope. They will bring several different types and styles of telescopes, and will explain the workings of each, as well as their advantages and disadvantages. If you are thinking about buying a telescope, this is a must see session at the LTO.
Weather permitting after the presentation, visitors will be invited to look through the LTOs large telescope at various celestial objects.
Public star nights are held the third Friday of each month (except July, when we are closed for annual maintenance). No reservations are necessary for these nights. Just come and join in for the talk and some observing afterwards.
If you have any questions, please call the observatory information line at 970-613-7793 or check the LTO web site at: www.starkids.org [1]
Public Star Nights at the Pioneer Museum, 224 Mountain Avenue in Berthoud, home of the historical 6" Brashear Refractor from John Bunyan, are held on the first Friday of each month. If you have any questions, please call the Bunyan observatory information line at 970-532-2147 or check the museum web site at: http://www.berthoudhistoricalsociety.org/bunyan.htm