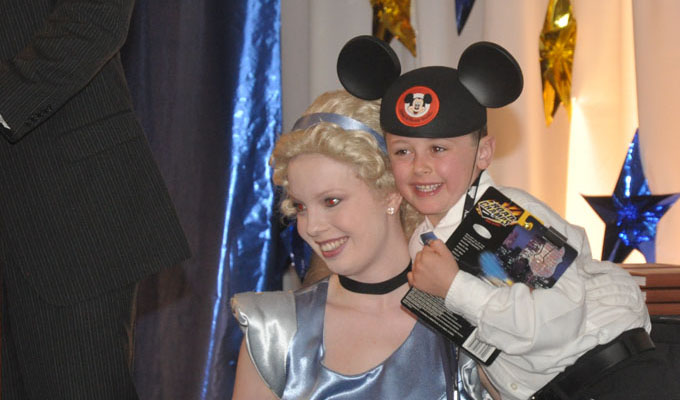 Realities for Children held its annual "Keeping Dreams Alive" banquet on Saturday night. The banquet room at the Fort Collins Hilton was filled with supporters who participated in an emotionally charged evening as Realities honored those who are on the front line in helping abused children in Larimer County and made dreams come true for a special group of children.
Realities for Children is a unique organization that seeks to help abused children in Larimer County. Administrative expenses are paid for by business members' allowing 100 percent of every dollar donated to directly benefit abused and neglected youth. Realities' core service is to provide funds on a case-by-case basis for children's' needs when there are no other resources available. It works closely with the Larimer County Department of Human Services and with the many agencies in the county that serve children.
In addition to those emergency services, Realities provides community education and special events and support for special activities and awards.
The Keeping Dreams Alive banquet is one of those special events. It has a two-fold purpose. It provides an opportunity to recognize the  efforts of the people who man the front lines in the crusade to prevent child abuse and to recognize the success by making dreams come true for some very special kids.
The first presentations of the evening were to recognize caseworkers for their service. How often does a caseworker receive a round of applause for their work," said Craig Secher, president and founder of Realities for Children. They received that on this evening as the 300 plus attendees added  standing ovations as the Janna Klussman Award, Kathay Rennels Award and Ginny Riley Service Team Award were presented by the Human Services department and Realities gave its Realities for Children Award.
The Superhero Award, as seen by a child on behalf of a specific youth, went to Loveland Detective Scott Highland.
What followed was the most emotional part of the evening as Realities made dreams come true.
"We believe that if children lose their dreams, they lose much more than the joy of pursuing them, they lose hope and the excitement of living that being a child is all about. We want to encourage children to not only dream, but also to dream big and never abandon their destiny. Children, in placement, may need their dreams more than anyone, and if we are to see children triumph, they must first dream that they can," said Realities For Children President Craig Secher.
You can see the stories here at the Realities Web site and the presentations in the photo essay that follows.

Print This Post