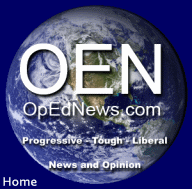 Why I'm Marching Against Religious Patriarchs and Woman-Hating Pornographers this Saturday — And Why You Should too.
 By Sunsara Taylor
It is no longer deniable by anyone paying attention, that we are living through an all out war on women's lives, women's rights, and women's futures. This is not a minor matter; women are half of humanity. Defeating this war is everybody's responsibility.
This is why this Saturday at noon I will be out in front of St. Patrick's Cathedral in New York City with a rowdy band of others screaming at the top of my lungs. This is the home of Timothy Dolan who spearheaded the recent attacks on birth control, which come on top of decades of attacks on abortion. Nearly 90% of counties now lack an abortion provider.
From there, we will march to the porn stores in Times Square and once again scream at the tops of our lungs. We will protest these stores because pornography has become more violent, more humiliating, and more cruel towards women — even as it has become more mainstream.
In reality, there is no meaningful difference between the Bible's view of women and pornography's view of women. Both reduce women to "things" to be controlled by men. The church reduces women to breeders. Porn reduces women to sex objects to be brutalized and degraded. We are neither.  Read More

Print This Post