Larimer County Sheriff Plans for Government Shutdown
As a part of discussions of a partial federal government shutdown, elected officials and bureaucrats in Washington today are attempting to hold public lands hostage by threatening closures of the national parks.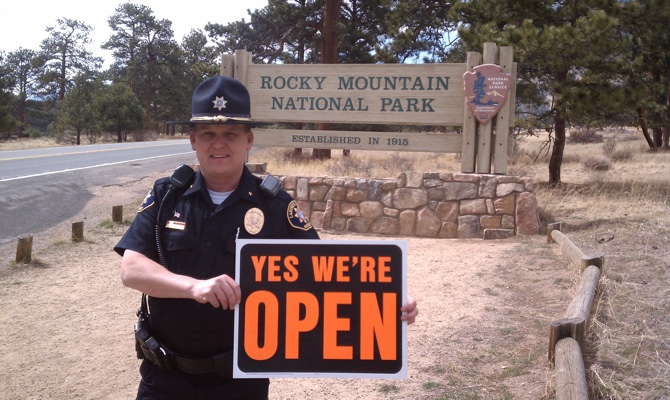 Those threatened closures will have a negative effect on Larimer County, especially the town of Estes Park, which is the gateway to Rocky Mountain National Park. Many small-business owners in Estes Park rely on the visitors to the park for their livelihood, and closing it could be devastating to the entire community.
In the event the federal government shutdown becomes a reality, Larimer County Sheriff Justin Smith is prepared to provide law enforcement and emergency services to the visitors of the eastern side of Rocky Mountain National Park that is within Larimer County. The national park routinely requests assistance from the Sheriff's Office for law enforcement and other public safety matters, so Sheriff Smith is confident that his deputies can provide these services if necessary over the coming weeks.
"The citizens deserve access to their national park, and the merchants who depend on the visitors can count on the Sheriff's Office to keep the park safe," said Sheriff Smith. "The entrance stations may not be staffed to collect fees and hand out maps, but that shouldn't stop visitors from being able to enjoy their park."
Sheriff Smith will coordinate with town officials in Estes Park to assist his deputies as needed. "Our country's leaders may not be able to work together in Washington right now," said Smith, "but to ensure we reduce the impact of their disagreements, our local governments in Larimer County can and will work together to benefit our community."

Print This Post