Press Release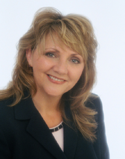 State Rep. B.J. Nikkel's commitment to getting Colorado's economy moving again has earned her the endorsement the Colorado Association of Commerce and Industry (CACI) and a rating of 100% by the Colorado chapter of the National Federation of Independent Businesses (NFIB).
"I am honored to have received the endorsement of these important groups who collectively represent thousands of small business owners across the state, " Nikkel said. "These groups know best what Colorado's economy needs and I plan to continue to work closely with them in future legislative sessions. "
In a press release announcing its endorsement list, Tom Flanagan, Chair of the CACI Board of Directors had this to say about small business issues at the legislature:
"The 2010 session caused great distress to companies across the state, and some kind of balance of-power arrangement at the State Capitol is critical to protect the interests of businesses during the next two legislative sessions, " said Tom Flanagan, Chair of the CACI Board of Directors and Division I President of Citywide Banks.
Nikkel attributes the endorsements to her willingness to listen to and work with small business owners at the capitol while opposing economically harmful legislation.
"The Democrats currently in charge of the legislature simply are not willing to adjust their agenda to be in line with the current state of the economy, " Nikkel said. "Colorado's small business community needs less taxes, less burdensome regulations, and more legislators willing to listen to their concerns. "
Nikkel is running for the House District 49 seat in the Colorado State House of Representatives. You can find out more information about Rep. Nikkel and her campaign by visiting www.BJNikkel.com

Print This Post