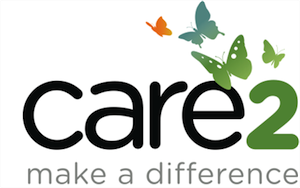 Why It's a Bad Idea to Feed Your Pet Chicken Jerky Treats
By Alicia Graef
While a number of companies are pulling their pet treats from store shelves following the discovery of illegal drug residues, the Veterinary Information Network (VIN) announced that it is soliciting veterinarians to submit any information they have on cases related to those notorious toxic chicken jerky treats from China.
The problems with these treats have been going on for a while now, yet no one seems to be able to pinpoint the exact cause. The FDA Center for Veterinary Medicine has tested products for numerous contaminants and has sent experts to China to investigate plants, but hasn't come up with a definitive reason for illnesses found in pets. Even with thousands of complaints, and years of investigating, the FDA can't recall these products without a known contaminant.
Last spring, the FDA issued its third warning about jerky treats since 2007. As of December 17, 2012, the FDA had received more than 2,674 jerky pet treat reports about pets who have gotten sick involving 3,243 dogs and nine cats, of which 501 dogs and one cat died.
According to the FDA, most of the cases reported involve gastrointestinal symptoms, such as vomiting and diarrhea to more severe signs, such as pancreatitis or gastrointestinal bleeding. More commonly, dogs showed signs related to kidney function, such as frequent urination, severe thirst and kidney failure, with some cases mimicking Fanconi's syndrome — a disease that's typically considered hereditary and rare.
This month, the New York State Department of Agriculture and Markets (NYSDAM) reported they had found trace residues of several antibiotics in these products, which led to the most recent recalls. However, the FDA stated that "there is no evidence that raises health concerns, and these results are highly unlikely to be related to the reports of illnesses FDA has received related to jerky pet treats." …

What's Being Recalled?
All Hartz® Chicken Chews™ Soft and Tenders:
3.5 oz package
8 oz package
16 oz package
24 oz package
20 oz package
All Hartz® Chicken Chews™ Soft and Tender Bite Sized:
5.7 oz package
16 oz package
16 oz package
All Hartz® Oinkies® Pig Skin Twists wrapped with Chicken
20 pack Pig Skin Twist Sticks
7 pack Mini Pig Skin Twists wrapped with Chicken
15 pack Mini Pig Skin Twists wrapped with Chicken
5 pack Pig Skin Twists wrapped with Chicken
No other Hartz products are affected by the withdrawal.
What to Do?
If you have these products contact Hartz Consumer Affairs at 800-275-1414.

Print This Post