State Treasurer Cary Kennedy
Treasury Notes
March 2010
Welcome to Treasury Notes
A periodic email that I will send to update you about our work at Treasury.
2009 was an extraordinary year and an extremely busy time in the Treasury Department. This Treasury Notes includes a brief update on the state's investment performance and financial position.
Positive Investment Earnings
Treasury manages the state's investment pool with an investment policy that stresses, in order of importance, safety, liquidity, and return. We provide investment programs that are safe, prudent, and appropriate for public taxpayer funds.
The Treasury Department had positive earnings on the state's investment portfolio for the first two quarters of fiscal year 2010 (through December 31, 2009). At that time, the fiscal year-to-date yield was 2.3%. This follows positive earnings of 3% in fiscal year 2009.
The Colorado Treasury does not hold collateralized debt or structured investment vehicles, does not use derivatives, and does not have a securities lending program. (It was terminated in 2007.)
Performance results for the state's investments and a complete list of state investment holdings are available on our website www.colorado.gov/treasury.
Colorado's Strong Credit Ratings Upheld
Investors from around the country and around the world continue to see Colorado as an attractive place to invest their money. Colorado's strong credit rating (Standard and Poor's 'AA' and Moody's 'Aa2' rating) has been upheld and recent favorable market conditions have enabled Colorado to refinance state infrastructure Certificates of Participation (C. O.P. s) to accomplish short- and long-term savings of over $30 million for the state.
Treasury refinanced $34 million of higher education construction financings, lowering the interest rate from 5.4% to 3.7%. This refinancing allowed the state to save over $12 million.
We also refinanced $30 million for the Colorado State Penitentiary, lowering the interest rate from 4.2% to 2.8%, saving the state $16 million.
The University of Colorado, working with Treasury, refinanced $18.5 million for the Fitzsimmons medical campus, lowering the interest rate from 5.2% to 4.4%. This refinancing saved the state over $7 million.
In 2009, the State of Colorado issued $338 million in new C.O.Ps to finance the Ralph L. Carr Justice Complex and Colorado History Center. The state used Build America Bonds to finance these projects at an interest rate of 4.24%, which saved an estimated $77 million when compared to traditional tax exempt financing.
Building Excellent Schools Today
Over the past year, the Treasury Department has provided nearly $200 million for school construction projects throughout Colorado under the Building Excellent Schools Today (B. E.S. T.) program. Four new schools are currently under construction in the San Luis Valley, replacing buildings that date back to 1910! Sixty-five projects are underway across the state repairing aging school buildings in Colorado's poorest communities.
Treasury successfully managed the financing for these projects using new tools that save money for Colorado taxpayers, including Qualified School Construction Bonds (Q.S.C.B.s) and Build America Bonds. This approach lowered the cost of the projects by approximately $55 million when compared to traditional tax exempt financing.
Treasury Launches Tax Tracks!
This month we launched a new feature on our website called Colorado Tax Tracks, available at www.colorado.gov/treasury.
Colorado Tax Tracks lets Coloradoans see, on an individual or family basis, how their state tax dollars are spent and lets them offer input as to whether they agree. Information is broken down so that Colorado taxpayers can see what they personally spend on nearly one hundred functions of state government from clean drinking water inspections to K-12 education.
Colorado Tax Tracks is part of our comprehensive effort to make state finances more transparent and accessible for Coloradoans. We have posted additional resources on our website, including the following:
A detailed listing of state investments
Monthly cash flow and daily balance sheet for the State of Colorado
State Taxpayer Accountability Report (STAR) – a summary of the state's overall financial position for taxpayers
Transparency Online Project (TOPs) – a searchable database of state revenues and expenditures
Please feel free to contact me anytime if you have questions and/or suggestions. If you would like me to attend or to speak at an event, please go to our website www.colorado.gov/treasury or call 303-866-2441 for scheduling.
Warm regards,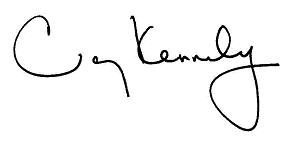 Cary Kennedy
Colorado State Treasurer

Print This Post