Editors note:  The activity of some police is truly frightening. The worst part is that these are only a small part of the stories that cross my desk.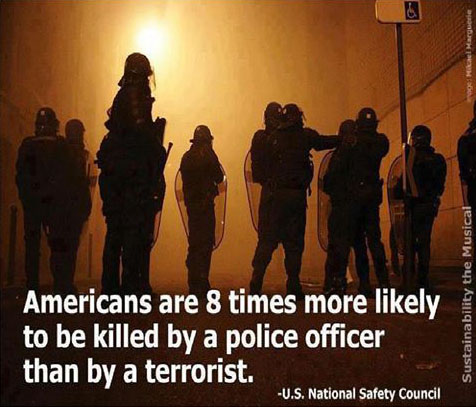 [1]
Police brutality against blacks, especially black males, is a nationwide [4] crisis. Newspapers from Philadelphia [5] to New Orleans [6] to New York [7] have decried out-of-control cops routinely [8] arresting, beating and even killing innocent blacks for weak, implausible or trumped-up reasons. In 2012 police, security guards, and vigilantes killed a black man every 28 hours [9] in the U.S., according to the Malcolm X Grassroots Movement.
Remember Abner Louima [10], raped by policemen who arrested him based on charges that were later dropped? Amadou Diallo [11], shot to death for pulling out his wallet? Sean Bell [12], killed on his way out of his own bachelor party?
Miami cops have given us a brand-new example of police violence against black males: 14-year-old Tremaine McMillan. (This is why I write "black males" and not "black men" — youth are in no way exempt from police beatings.)

[2]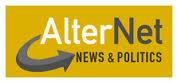 [1]
"They Throw Kids on the Ground, Put Guns to Their Heads" –
– The Horrors Unleashed by Police Militarization
By Radley Balko [13]
SWAT teams burst through doors armed to the teeth, terrifying (and killing) children. How did we get here?
The following is an excerpt from RISE OF THE WARRIOR COP: The Militarization of America's Police Forces [14] by Radley Balko.  Reprinted with permission from PublicAffairs Books.
Betty Taylor still remembers the night it all hit her.
As a child, Taylor had always been taught that police officers were the good guys. She learned to respect law enforcement, as she puts it, "all the time, all the way." She went on to become a cop because she wanted to help people, and that's what cops did. She wanted to fight sexual assault, particularly predators who take advantage of children. To go into law enforcement—to become one of the good guys—seemed like the best way to accomplish that. By the late 1990s, she'd risen to the rank of detective in the sheriff's department of Lincoln County, Missouri—a sparsely populated farming community about an hour northwest of St. Louis. She eventually started a sex crimes unit within the department. But it was a small department with a tight budget. When she couldn't get the money she needed, Taylor was forced to give speeches and write her own proposals to keep her program operating.
What troubled her was that while the sex crimes unit had to find funding on its own, the SWAT team was always flush with cash. "The SWAT team, the drug guys, they always had money," Taylor says. "There were always state and federal grants for drug raids. There was always funding through asset forfeiture." Taylor never quite understood that disparity. "When you think about the collateral effects of a sex crime, of how it can affect an entire family, an entire community, it just didn't make sense.

[13]
Lawsuit Claims Cops Let Police Dog Rip Apart Sleeping Woman's Leg, Joked That Dog Deserved "A Slurpee!" [15]
By Alex Kane
A lawsuit says police allegedly watched their dog attack Katie Hess after she fell asleep.
A Utah resident is suing police from Greater Salt Lake because cops allegedly allowed a dog to rip apart her leg, causing the leg to break and suffer tissue damage. Courthouse News Service's Jonny Bonner reports [16] that police allegedly watched their dog attack Katie Hess after she fell asleep, and then as Hess was bleeding, yanked her on her feet and arrested her.
The attack is detailed in a lawsuit Hess has filed against Salt Lake County, the police department there and police chief James Winder and officer Kevin Barrett, who is the dog's handler.
According to the lawsuit, the incident started in a Utah suburb in May 2012. Hess and friend named Gavin DeGraw called for a taxi from an Arby's restaurant after one of their bikes broke down.
But the taxi driver did not want to put the bikes in the back of the car, and an argument ensued. DeGraw called the taxi driver, who was Arab, a racial epithet. A fight broke out, with the taxi driver wailing on DeGraw. Hess called for both of them to stop. Though DeGraw told his friend to go home, Hess heard sirens and decided to stick around.
Hess went near a high school and sat down. Then, she passed out–only to be awakened when a dog began to bite her. Police officers approached the area and took no action as Hess screamed for the dog to stop.

[15]
Lawsuit: SWAT Officers Dragged 10-Year-Old from Bathtub, Made Him Stand Naked Next to 4-Year-Old Sister, Terrorized Family [17]
By Rose Bouboushian
14 police officers with helmets and facemasks and assault rifles stormed in, family says.
Pittsburgh SWAT officers must face claims that they raided a family's home, violently dragged a child from the bathtub, and "terrorized" them at gunpoint, a federal judge ruled.
Georgeia Moreno and her family  sued [18] Pittsburgh, its police chief and 14 police officers in the U.S. District Court for the Western District of Pennsylvania.
The events unfolded as Georgeia, her husband, William; and her stepfather, Mark Staymates were watching television in their living room as Georgia's sick mother, Darlene, slept upstairs at 7 p.m. on Dec. 7, 2010. They suddenly heard a loud explosion and saw bright lights, "as if grenades were going off," the complaint states.
Pittsburgh Police SWAT officers wearing helmets and facemasks then broke and "stormed through" the front and back doors of the home, according to the complaint.
Those officers allegedly never identified themselves, pointed assault rifles at the family, shouted obscenities and destroyed their property.
Although the team purportedly sought to arrest William for quarreling with a drunk, off-duty police officer at a local veterans club early that morning, the family says that their "terrorization" continued for another 45 minutes after William was apprehended.
The officers threw to the floor, kicked and handcuffed Georgeia, her stepfather and her adult son Billy. They also injured Mark's shoulder and forced Billy to lie face down in broken glass, according to the complaint.
When Georgeia pleaded repeatedly that she had young children in the house, at least one officer allegedly stated, "You think you can get one of ours, and we won't get one of yours?"

[17]
Cop Fatally Shot Unarmed Man, Forbade Family from Giving Him CPR, Family Claims [19]
By William Dotinga
A family claims in court that a police officer responding to a complaint allegedly attacked their son, shot him in the ensuing altercation, and refused to give him CPR.
SACRAMENTO (CN) – Showing "total lack of awareness," a Sacramento County sheriff's deputy awoke a mentally ill man and then shot him to death in his own bedroom, the man's family claims in court.
Theodore and Karen Rose sued Sacramento County, its Sheriff Scott Jones, and Deputy David McEntire for the wrongful death of their son Johnathan Rose, in Federal Court.
The Roses called 911 on Jan. 17, 2012, to report that Johnathan, 24, who suffered from paranoid schizophrenia and obsessive-compulsive disorder, had become agitated after his first meeting with a new psychiatrist.
The Roses say in the complaint that they had learned while living in nearby Placer County that the best way to defuse these situations was to call for police assistance.
Also, Ted Rose's health had declined after he had a heart attack in 2010. He says in the complaint that though he called 911, he did not overdramatize the situation or indicate that Johnathan was on a rampage.
After Ted Rose's 911 call, Johnathan calmed down enough to take his medication and fall asleep. More than an hour later, Deputy McEntire showed up at the Rose home, the Roses say.
"Unbeknownst to Ted Rose, the Sheriff's Department dispatch practice was to downgrade a call regarding someone who was potentially '5150' [a danger to himself or others] when the Sheriff's Department received only a single call for service. Had Ted Rose placed multiple calls, the protocol would have required a minimum of two officers responding," the Roses say in the complaint.
When McEntire arrived, the parents say, he ignored their attempts to explain that the situation was no longer volatile and did not require officer intervention. They say McEntire barked, "Where is he?" and barged into their home without permission

[19]
Iowa Police Brutally Beat Shoplifter In Front of One Year-Old Daughter (VIDEO) [25]
Award-winning photographer Shawn Nee was detained by Los Angeles police after he photographed officers intervening in a domestic dispute.