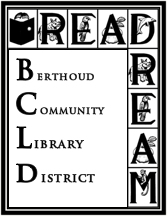 Dig into reading summer programs for 2013
The Berthoud Community Library District will be hosting summer reading for all ages!  Adults will enjoy "Groundbreaking Reads", while teens get "Beneath the Surface", elementary readers will "Dig into reading" and we will grow healthy readers in the "Family Garden".  Call and ask which program is right for you and your family, 970-532-2757.
The dig into reading program is designed for grades 1-5 but all are welcome to come to the summer events sponsored by the Berthoud Community Library District.  All events listed below will be held at the Berthoud Community Center, Wednesdays at 2 pm.
6/5/13                    Rocky Mountain Puppets
6/12/13                 Denver Zoo
6/19/13                 Dino Girl Show with Ann Lincoln
7/3/13                    Dig into stories with Katy Little
7/10/13                 Spin, Pop, Boom: Mad Science
7/17/13                 Unraveling Ancient Egypt
7/24/13                 Nitty Gritty Show with the Skittish Pickles
8/7/13                    Salida Circus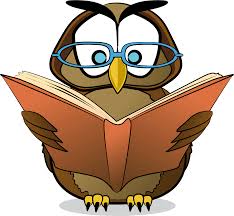 Beneath the Surface summer reading events 2013
All events will be held at the Berthoud Community Library on Tuesdays at 2 pm.
6/4/13                    Jeopardy and Whose book is it anyway?
Join us for two fun game shows where you are the contestants!   First, show off your knowledge and bring your team to victory with Jeopardy!  Next participate in our library version of the dating game; can you guess the book characters?
6/11/13                 Draw Deep into the Ocean
Tweens and teens attending this free workshop will dive deep into the ocean while learning how to draw an oceanic scene.  Instructor Lisa David DeMattei will guide students step-by-step teaching them how to draw creatures from the sea.  Art supplies provided.
6/18/13                 Steampunk style in dress, literature and music
Come dressed in your best steampunk style; late Victorian plus steam engine accessories.  We will discuss where this style originated, as well as the books and music that promote it.
6/25/13                 Make your own jewelry
We provide the materials, you bring the creative talent!
7/2/13                    B.A. Zombie (Dead academy)
Make up artists from the Dead Academy will bring their skills to Berthoud teens, so come be a zombie with us!
7/9/13                    How to survive a zombie apocalypse
Explore the truth behind the fiction and get some real survival tips!
7/16/13                 Down and Dirty Writing
                                    Unearth artifacts from the past to inspire your writing in this workshop with Pam Martin.
7/23/13                 Lights, camera, audition
Terra Taylor Knudson will present a workshop for teens on the In's, Out's & How To's of Auditioning for Stage & Screen.  This energetic, fun and interactive workshop will run through all of the basics on how to audition for stage, TV and film.  By focusing on the fun, this workshop helps to eliminate the nervous butterflies that can get in the way of doing your best in an audition. Exercises with cold readings, introductions, tongue-twisters, and camera tests, as well as answers to questions about headshots, submissions, agents and more!