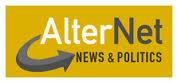 How American Society Unravelled After Greedy Elites Robbed the Country Blind
Thirty years ago, the old deal that held US society together started to unwind, with social cohesion sacrificed to greed.
Photo Credit: Shutterstock.com/ Rob Kints
June 20, 2013  |
In or around 1978, America's character changed. For almost half a century, the United States had been a relatively egalitarian, secure, middle-class democracy, with structures in place that supported the aspirations of ordinary people. You might call it the period of the Roosevelt Republic. Wars, strikes, racial tensions and youth rebellion all roiled national life, but a basic deal among Americans still held, in belief if not always in fact: work hard, follow the rules, educate your children, and you will be rewarded, not just with a decent life and the prospect of a better one for your kids, but with recognition from society, a place at the table.
This unwritten contract came with a series of riders and clauses that left large numbers of Americans – black people and other minorities, women, gay people – out, or only halfway in. But the country had the tools to correct its own flaws, and it used them: healthy democratic institutions such as Congress, courts, churches, schools, news organisations, business-labour partnerships. The civil rights movement of the 1960s was a nonviolent mass uprising led by black southerners, but it drew essential support from all of these institutions, which recognised the moral and legal justice of its claims, or, at the very least, the need for social peace. The Roosevelt Republic had plenty of injustice, but it also had the power of self-correction.
Americans were no less greedy, ignorant, selfish and violent then than they are today, and no more generous, fair-minded and idealistic. But the institutions of American democracy, stronger than the excesses of individuals, were usually able to contain and channel them to more useful ends. Human nature does not change, but social structures can, and they did.
At the time, the late 1970s felt like shapeless, dreary, forgettable years. Jimmy Carter was in the White House, preaching austerity and public-spiritedness, and hardly anyone was listening. The hideous term "stagflation", which combined the normally opposed economic phenomena of stagnation and inflation, perfectly captured the doldrums of that moment. It is only with the hindsight of a full generation that we can see how many things were beginning to shift across the American landscape, sending the country spinning into a new era.
In Youngstown, Ohio, the steel mills that had been the city's foundation for a century closed, one after another, with breathtaking speed, taking 50,000 jobs from a small industrial river valley, leaving nothing to replace them. In Cupertino, California, the Apple Computer Company released the first popular personal computer, the Apple II. Across California, voters passed Proposition 13, launching a tax revolt that began the erosion of public funding for what had been the country's best school system. In Washington, corporations organised themselves into a powerful lobby that spent millions of dollars to defeat the kind of labour and consumer bills they had once accepted as part of the social contract. Newt Gingrich came to Congress as a conservative Republican with the singular ambition to tear it down and build his own and his party's power on the rubble. On Wall Street, Salomon Brothers pioneered a new financial product called mortgage-backed securities, and then became the first investment bank to go public.

9 Ways the Right's Ayn Randian Experiment Screws Over the Young
The decades-long assault on our core social values is on the verge of consuming its first complete generation of Americans.
 The right, along with its "centrist" collaborators, is transforming our nation into a bloodless and soulless Randian State.

Print This Post