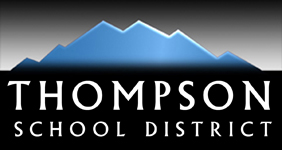 Thompson SchoolDistrict to PresentCommunity Forums on School Security
 The Thompson School District will be presenting three community forums designed around the topic of school security.  Featuring a panel of District personnel and local emergency management officials, the forums will be an excellent opportunity for the public to ask questions, learn more about the steps that the District has already taken in this area, as well as glean information regarding plans for future months. The forums will be held at the following dates and locations:
February 11 – Walt Clark Middle School –2605 Carlisle Drive, Loveland
February 19 – Berthoud Elementary School – 560 Bunyan Avenue, Berthoud
February 21 – Lucile Erwin Middle School – 4700 Lucerne Avenue, Loveland
Each forum will begin at 6:00 PM
School security continues to be a key priority of all Thompson School District personnel, as staff members work tirelessly to provide the best learning experience possible for all students, while ensuring that parents and guardians can feel confident that their children are being nurtured in a safe environment. To emphasize this dedication to school security, the District is undergoing a rigorous evaluation of all current protocols that have been enacted.  Leading this project is Rick Frei, who is serving as the District's Safety and Security Manager.
The community forums are designed to provide a venue for an open discussion about school security and to allow people to share their thoughts about this important topic.
For more information on the community forums, please contact Mike Hausmann, Public Information Officer, at 970-613-5011.
Thompson School District to Present "Student Nutrition Expo"
The Thompson School District is pleased to announce the presentation of its Student Nutrition Expo, on February 19from 1:00 PM – 5:00 PM at Mountain View High School (3500
Mountain Lion Drive, Loveland).
Parents, students, and community members are invited to learn more about the District's school nutrition program, as well as exciting career paths. Over 25 booths will be available for visitors, as well as a variety of door prizes and a grand prize drawing. The expo will also provide educational presentations, including "Nutrition 101," "Food Safety," and a Career Panel.
Designed by Thompson Nutrition Services, the Expo was created with the following goals in mind:  to increase awareness and understanding of the School Nutrition Program on behalf of parents, students and faculty alike; to encourage support and dispel misconceptions of the school nutrition program by allowing vendors to display products which meet the standards of USDA guidelines and are both flavorful and healthy; to encourage students to learn about potential career opportunities in the growing field of food and nutrition; and to increase participation in the school nutrition program in order to promote better health for all students.
For more information on the Student Nutrition Expo, please contact Allie Clarke at 970-613-5143 or via email at allie.clarke@thompsonschools.org.
–
–

Print This Post