By Shari Phiel
Berthoud Recorder
The Town of Berthoud will soon lose not one, but two, of its key staff members. On Wednesday, June 17, Public Works Director Tony Huerta announced he would be resigning from his position, with his last day coming Tuesday, June 30.
In his resignation later, Huerta said that while he would have liked to stay onboard through the completion of the roundabout project on east Highway 56, a new opportunity with Short Elliot Hendrickson Inc., a mutildiscipline engineering firm in Lakewood, "was too great to turn down."
One day after Huerta's resignation, Town Administrator Jim White officially tendered his resignation as of July 20 when the Town of Minturn's city council officially approved White's contract. White had notified trustees earlier in the month that he was in the process of negotiating a contract with the Vail Valley town.
In his letter to the Board of Trustees, White said he appreciated the experience provided in serving the residents of Berthoud and the surrounding area. White will begin his new position in Minturn on July 30.
Berthoud's Board of Trustees met during an executive session, which is closed to the public, during the Tuesday, June 23 meeting to discuss personnel issues.
In reference to filling the position left vacant by Huerta, White said, "I don't think we're in a position at this point, with not having a town administrator or a public works director, to leave that position vacant."
White added, "I think what we need, at a minimum, is an interim public works director," noting that while internal staff have been able to fill in during short term, pre-arranged absences, that would not be the case now.
Ultimately, the decision on whether to bring in an interim person for the public work position will be up to the trustees. The trustees have already begun working on finding a replacement for White.
Following White's notice that he had accepted a contingent contract in Minturn at the beginning of June, four of the trustees formed a subcommittee to create of job description and consider options for advertising for a replacement. With White's official resignation now in hand, the trustees will likely move quickly to find a suitable replacement.
News Image:
News Image: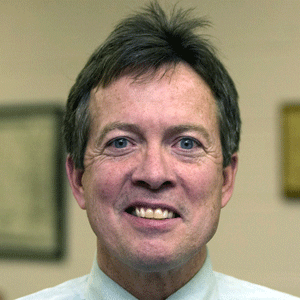 Long Description:
<p>Tony Huerta</p>
Long Description:
<p>Jim White</p>
Category Lead:
Category Secondary Featured Story
Home Lead:
Home Page Primary Featured Story

Print This Post