Well, perhaps not with living dinosaurs, but with their history very near present day Denver. The Dinosaur Ridge National Natural Landmark is (was) an enchanting dinosaur habitat. 150 million-year-old dinosaur bones are encased in sandstone and visitors are encouraged to touch, feel and experience these remnants from the Late Jurassic floodplains. Dinosaur tracks dating back 100 million years ago sit atop layers of sand and mudstone.
The Friends of Dinosaur Ridge ask you to join them on Saturday, August 10 from 10 a.m. to 2 p.m. for the free Reptile Day. Special guests include the Denver Zoo, Wild Wings, the Morrison Natural History Museum, Canyon Critters, and Mr. Bones.
In addition to live reptiles from the Denver Zoo, MNHM, and Canyon Critters, Wild Wings will show live raptors, owls, and hawks, relatives of the meat eating dinosaurs. Rockhounding activities such as gold panning, metal detecting, fossil sifting, geode cracking, and dinosaur track painting will be at the Visitor Center.
A scavenger hunt and Mr. Bones will add to the fun. On the Trail: Guides point out dinosaur evidence at several sites. Hike the trail free or take an optional shuttle bus for $4 (3 & under ride free).
Dinosaur Ridge is located at 16831 W. Alameda Parkway, Morrison, Colorado .
Read about the discoveries in the now famous 'Morrison Formation."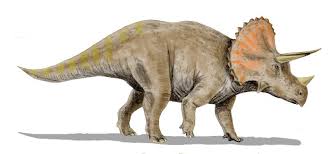 Print This Post