Larimer County Natural Resources boat rangers have created an opportunity for Larimer County residents to assist at both Carter Lake and Horsetooth Reservoir.
Boat rangers educate visitors about regulations, safety, and help with emergencies out on the reservoirs.
Boat Ranger volunteers must be able to swim, be willing to work a five hour shift on the boat (option for longer shifts), and have some experience either with boats or law enforcement as well as great customer service skills.
The current Boat Ranger volunteers come from many varied backgrounds including former Army Rangers, Marines, homemakers, a rocket scientist, and several former teachers.
Volunteers with Natural Resources gain access to special events, receive an annual park pass, as well as become part of an award-winning volunteer program.
For more information please contact CJ Cullins at 679-4552 or ccullins@larimer.org
To learn more about Larimer County's parks and open spaces, go to www.larimer.org/naturalresources.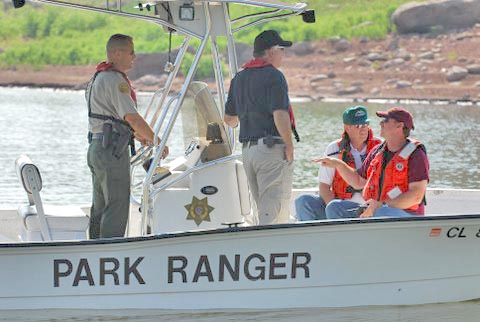 Print This Post