Volunteers Invited to Help with Flood Restoration Along the Little Thompson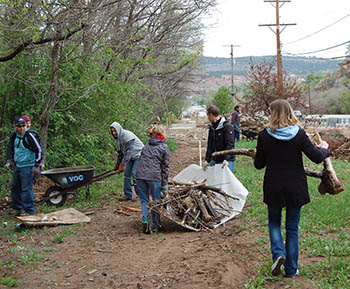 Berthoud, Colo., June 3, 2014 – On Saturday, June 14, the statewide nonprofit Volunteers for Outdoor Colorado (VOC), in partnership with the United Methodist Committee on Relief (UMCOR), the Red Cross, and the Little Thompson Watershed Restoration Coalition (LTWRC), will lead volunteers in a significant flood restoration effort along the Little Thompson River.
The volunteer effort will focus on removing debris from the Little Thompson River Corridor where accumulated materials threaten to cause further flooding during spring run-off. This important work will help minimize negative impacts to public water supplies, wildlife habitat, and public infrastructure. 150 volunteers are needed to help with this effort.
"The flood of 2013 caused tremendous damage to properties and homes along the Little Thompson River," says Gordon Gilstrap, of the Little Thompson Watershed Restoration Coalition. Volunteers have made significant contributions in debris removal and home restoration, and have shown us all the power of the compassionate human spirit. We wouldn't be able to accomplish this without their help – we love our volunteers!"
No experience is necessary to volunteer for this important project. Registered volunteers will be treated to a light breakfast and lunch. The minimum age to participate is 14.
To Volunteer:  Volunteers are asked to register in advance to ensure adequate quantities of tools, supplies, and food.  Register via the Volunteers for Outdoor Colorado volunteer project calendar at www.voc.org/projects or 303-715-1010.
Funding support for this effort came from Xcel Energy, REI, The Boeing Company, Anadarko, Oracle, The Anschutz Foundation.
About Volunteers for Outdoor Colorado (VOC)
Volunteers for Outdoor Colorado (VOC) is a statewide nonprofit volunteer organization dedicated to motivating and enabling people to be active stewards of Colorado's natural resources. For 30 years, VOC's award-winning volunteer, youth, and leadership training programs have engaged nearly 100,000 people of all ages in caring for Colorado's outdoors – a total donated labor value of over $18.6 million. Such volunteer efforts have made a lasting impact on Colorado through hands-on work in wildfire & flood restoration, trail building and maintenance, tree planting and re-forestation, and much more. Learn more at www.voc.org
About the American Red Cross
The American Red Cross shelters, feeds and provides emotional support to victims of disasters; supplies about 40 percent of the nation's blood; teaches skills that save lives; provides international humanitarian aid; and supports military members and their families. The Red Cross is a not-for-profit organization that depends on volunteers and the generosity of the American public to perform its mission. For more information, please visit redcross.org/colorado or visit our blog: www.coloradoredcross.blogspot.com.
About the Little Thompson Watershed Restoration Coalition (LTWRC)
The Little Thompson Watershed Restoration Coalition (LTWRC) is a group of landowners pursuing the goal of restoring the safety and health of the Little Thompson River.  For more information about the LTWRC and the River, go to www.ltwrc.org.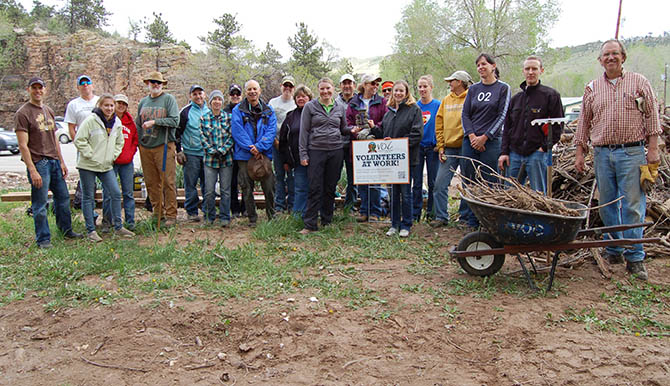 Print This Post