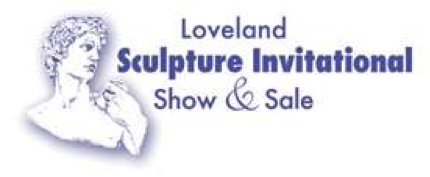 LOVELAND – The nation's largest outdoor sculpture show is seeking volunteers to perform a wide variety of tasks. "Without the hard work and dedication of each volunteer, this event would not happen," says Deb Alles, Volunteer Coordinator of the Loveland Sculpture Invitational.
Volunteers are needed for the Loveland Sculpture Invitational to fill positions like golf cart/shuttle driver, ticket sales, show setup and tear down, and much more. The full list of positions as well as the volunteer application can be accessed online at: http://lovelandsculptureinvitational.org/volunteer/ .
The deadline to apply is July 15th. There will be an important and informative volunteer appreciation party and training on Tuesday, July 23rd from 5:30 pm to 8:30 pm.  All volunteers will receive a t-shirt, job assignment(s), and necessary training, during this time.
The Loveland Sculpture Invitational is sponsored by The Loveland Sculpture Group, a non-profit organization.  Their mission is to encourage and support sculptors nationwide and to give back to new, emerging artists.  Over the years, The Group has donated over 30 sculptures valued at $275,000.  In meeting the goals of their mission statement, The Group has also contributed $253,000 to local art education programs and other non-profits. The Loveland Sculpture Invitational will take place on August 9, 10, 11, 2013. The public is encouraged to attend; $7 for adults, 14 and under are free. For more information about the show or to pre-order tickets, visit http://lovelandsculptureinvitational.org/.

Print This Post