FORT COLLINS, Colo. (MAY 31, 2014)
– W.O.L.F. Sanctuary will conduct an online auction June 1-13 to benefit W.O.L.F.'s operations and the future relocation and growth of its facility.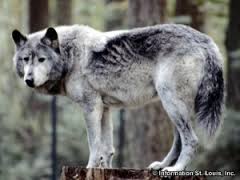 Included in this national online auction will be items such as guitars signed by the Zac Brown Band and Rascal Flatts, several Midwest trips, and exquisite art–including a bronze horse sculpture by world-renowned animal artist Dan Ostermiller valued at nearly $5,000. Go to www.wolfsanctuary.net then click on the online auction to view and bid on items.
The online auction will close on June 13, one day prior to W.O.L.F.'s 10th annual Waltz for the Wolves which will be held on Saturday, June 14 from 5-9 p.m. at The Ranch Events Complex, 1st National Bank Building North in Loveland.
With the High Park Fire in 2012 and the devastating floods that followed in 2013, much of W.O.L.F. Sanctuary's current property has been badly damaged. A new location has been identified–which is still within Larimer County—that will provide a fresh and safer home to the nearly 30 animals in W.O.L.F.'s care and allow more surrendered or rescued canids to be saved. This is W.O.L.F.'s next step in creating a top-tier sanctuary with even higher animal care standards. W.O.L.F. needs approximately $460,000 to relocate to a new site; the majority of the costs are for building new enclosures that meet county specifications and USDA regulations.
To learn more about W.O.L.F., to donate or to purchase tickets to the June 14 Waltz for the Wolves gala, go to www.wolfsanctuary.net.
* * * * * * * *
ORGANIZATION BACKGROUND:
Wolves Offered Life & Friendship (W.O.L.F.) was formalized and incorporated as a 501(c)3 nonprofit in June of 1995. Since that time W.O.L.F Sanctuary has been responsible for providing placement of over 7,500 animals and has provided life-long care and sanctuary for 102 individuals. The Sanctuary is located northwest of Fort Collins in Rist Canyon.
W.O.L.F.'s Mission:To improve the quality of life for all wolves and wolf dogs

Print This Post