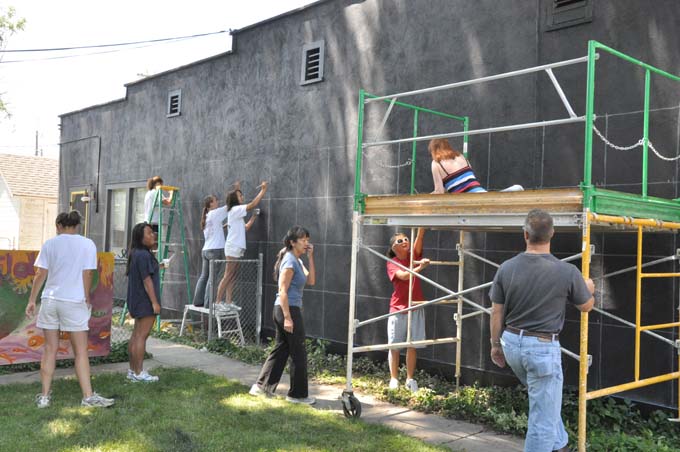 The Wildfire mural crew spent the day Friday in the mundane, but necessary task of painting the grid on the side of the Arts Center building.
Under the watchful eye of Anita Yeh-Norrie, the all girl crew of Iona Kearney, Mandi Walsh, Katie Lamb, Skye Kearney, Jenna Hepp, Kayla Richards and Elizabeth Coats climbed the scaffolding and ladders to mark of the work area.
The next step will be transferring the design from the master drawing to the wall, then each "muralist" will have a group of squares to fill in.
We will add an update photo each day to track the progress.
Sherri Gerhardt, at the left of the photo is on hand to help and Dana Foly, the only man on the crew says he is in charge of the scaffolding and safety.

Print This Post