By P.J. DiPentino
Berthoud Recorder
Last week a good friend of mine, Travis Bell, and I had a very disturbing conversation. Travis has a six-year-old son Wyatt, who is a BMX racer from Berthoud. Wyatt won the 2008 world championship in China last summer as well as the Canadian and American grand nationals. His parents are accomplished athletes as well. Travis played football at CU and did eight years with the Olympic bobsled team. Mom Sunrise was a basketball superstar from Wyoming. And it goes even deeper: grandpa was a professional baseball player for the Cardinals. Even little brother, four-year-old River, has been seen on the national BMX circuit tearing it up. To say the least they are a sports family.
In our conversation last week I asked how things were going for the kids. The reply was not what I expected. Travis explained to me that ever since Wyatt won the world championship he has been a marked target. Not from the other racers but from the egotistical parents. It seems that at every race some poor sportsmanship rears its ugly head. "Parents are out of control," I believe is how he put it. Dads often buddy up and then bombard Wyatt. They interrogate Travis and Wyatt for any kind of information they can get looking for the secret recipe of success. Moms are even worse, often swearing at the Bells, even going as far as to call them terrible names and to make unfounded accusations.
It has become so bad that the Travises are afraid to say anything for fear that somebody might attack them at the next race. This kind of behavior is completely insane. We are talking about six-year-olds. They're kids who still love a good episode of Barney or Sesame Street, not professional athletes. I asked Travis about kids' behavior. He said, "The kids don't even care, it's all the parents." This kind of behavior is very hard for me to understand. Travis explained how he has overheard parents telling the kids to "take that kid out whatever it takes." It has become so bad that they have become worried for his safety.
This behavior is not exclusively a BMX issue. All over the country parents are out of control. Fights on the pee-wee football field, arguments in the little league baseball dugout, yelling at the hockey players. All parents! How can you teach your children about good sportsmanship when all you can think about is a win? It is up to us as parents to stop this behavior. Children learn by example. When we act like fools they will think this kind of behavior is acceptable and it's not! It's disgraceful and should not be tolerated.
Recently there has been a lot of press about the hazing incidents in town — athletes bullying the younger and weaker. This behavior is a product of bad sportsmanship learned at an early age. We need to start our children off with love and attention and not pressure to succeed in a sport or activity. They have their entire adult lives to deal with the pressures of success. We can let them enjoy the experiences and put our egos away. Kids today have enough stress in their lives and parents living vicariously through sports are not helping. The next time you are at a youth competition and you see a parent losing it think twice before you get involved. Walk away and smile because you have just started a new trend, and the kids have learned what sports are about: fun!
Category:
News – Community
News Image: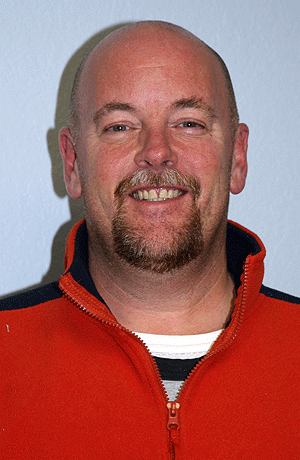 Long Description:
<p>P.J. DiPentino</p>
Category Lead:
Category Primary Featured Story

Print This Post