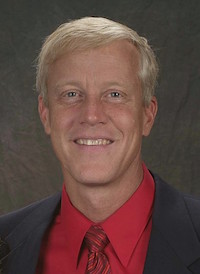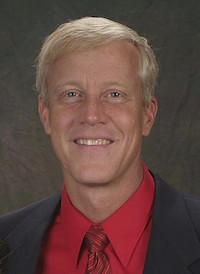 Press Release, January 2016
Larimer County Commissioner Steve Johnson announced today that he will stand for a final term this November.
Johnson was first elected as Commissioner in 2008 and reelected in 2012 without opposition. Prior to that he served for 12 years in the Colorado legislature including two years on the state's powerful Joint Budget Committee.
A 37-year resident of Larimer County, Johnson has an extensive background in the community, including 9 years on the Larimer County Planning Commission, 17 year member of the Loveland Rotary Club, past President of the United Way of Loveland, Berthoud and Estes Park, past Board of Director of the Loveland Chamber of Commerce, and was a past Chair of the County Republican Party.
Johnson practiced veterinary medicine in Loveland for 16 years, taught high school at Heritage Christian High School in Fort Collins for 5 years, and taught chemistry at Colorado State University for 3 semesters.
Johnson is a graduate of Colorado State University with a B.S. in Chemistry, and a Doctorate of Veterinary Medicine. He and wife Lynette have been married for 30 years and live in the county near Horsetooth Reservoir.
He had received several awards during his first two terms, including being selected as the Colorado County Commissioner of the Year for 2015. Each year, one county commissioner in the state is selected by their colleagues to receive this honor. Johnson was also appointed as one of three commissioners to serve on the State Board of Human Services by Governor Hickenlooper in 2011.
Major accomplishments Johnson points to during his first two terms as Commissioner include conservative fiscal management of the county budget, sustained support for disaster recovery efforts, passage of landmark Urban Renewal legislation, enhanced public safety with the opening of an Alternative Sentencing Building, and helping build the best employment-focused program for TANF (Temporary Assistance for Needy Families) clients in the state.
Johnson said, "This board's sound fiscal management has put the County in the best fiscal shape it has been in for years." He cited reserves which have grown from $16 million in 2008 to $33 million in 2015 "even after the two worst natural disasters to hit the county in back-to-back years. These reserves allowed us to mount a strong response and sustained recovery effort, helping thousands of citizens hit hard by the fires and floods." He noted these reserves allowed the county to build an alternative sentencing building with no debt or borrowing.
This year, for the first time in memory, the county will issue a voluntary property tax rebate of $2.5 million back to the taxpayers of Larimer County. Johnson noted, "Government does not have to spend every tax dollar it takes in. If it is not needed for citizen services, it should be returned to the hard-working taxpayers of the county." As a result, the county's property tax mill levy is lower than when the current board took office in2008 when it was 21.664. It will be 21.132 in 2016. Johnson also noted the county sales tax has been lowered from 0.8% in 2008 to 0.65% in 2015, even after the voter-approved Humane Society increase. In addition, the board ended the Courthouse Sales Tax six months early in June of 2012.
In 2014 Johnson worked with the local legislative delegation to get an amendment adopted to the state budget which directed $2 million each year to go to employment-focused programs for TANF (welfare) clients. As a result, in Larimer County every TANF recipient is matched with a job coach in the workforce center to help them achieve meaningful employment and get off welfare. Hundreds of clients have been placed in careers they want, not minimum wage jobs. Johnson noted, "It is so rewarding to see TANF clients be successful in realizing their life's dream of a career and providing for their families."
In 2015 the Colorado legislature passed HB15-1348, a major reform to the state's Urban Renewal laws which require cities, counties, and other taxing entities to work together on any future Urban Renewal projects. Johnson explains that, "This legislation will bring all the funders together for even better economic revitalization projects and will create win-win projects."
For his final term of office, Johnson looks forward to working on job creation efforts, mental health services, and a new county landfill.
Recently he was appointed as liason to the county's Workforce Development Board, which works with local employers to create job opportunities in the county.
Johnson is the goal steward of the county's strategic plan safety and well-being goal. That group is working on opening a mental health multi-services center in the county offering detox, acute treatment, out-patient services, and residential services. They are also focusing on increasing access to mental health services for children and youth in Larimer County. Johnson added, "There is great increasing awareness of the mental health needs in our county, especially for young people. Working together with local providers, we can do a much better job of serving the mental health needs of our community."
Finally, Larimer County is one of the few counties in the state that operates a public landfill. Johnson noted, "The advantages of a public landfill are many. Disposal rates remain competitive and citizen needs are met and responded to such as household hazardous waste disposal options and recycling. The County Landfill has about 10 years of life remaining and it's time to begin collaborating with our city partners to plan what the next landfill will look like and offer. Technologies have expanded greatly since the current landfill was opened and now include more resource recovery and recycling, composting, and even waste to energy. These need to be explored with all of the citizens of the county."
Johnson stated he is running because "Larimer County is a great place to live, work and raise a family. It didn't get that way by accident and it won't stay that way with the many challenges we face in the future unless we continue strong leadership and work together to keep it that way. The County has a critical role in protecting the rights and liberties of its citizens and investing their tax dollars wisely in the services that we have a duty to provide."