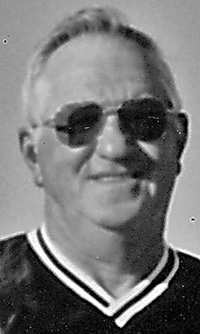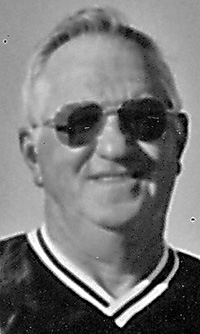 It is with overwhelming sadness that the family of Harlen John Schultz announces his passing on Monday, September 24, 2018 at the age of 88 years. Harlen was born on May 18, 1930 on a family farm in Gilmanton, Wisc. He was the son of Theodore W Schultz and Minnie (Heike) Schultz, who preceded him in death.
During and after graduating Gilmanton High School in Wisconsin in 1948 as a state track athlete and basketball record holder, Harlen, a true entrepreneur by nature, had various businesses including Harlen's Hash House, regular coon hunts and coon training. Soon after high school, he joined the Air Force and was on his way to the big city of San Francisco, after which he was promptly sent to Colorado along with 3 others who were chosen to train as mess facility sergeants at the newly created Lowry Air Force Base.
Harlen and his Air Force buddies met Helen Marie Molinaro and her friends when their car broke down in the middle of an intersection in Denver. Harlen and Helen fell in love and were married in 1953. The two lived together in the Denver area until Harlen finished his service with the Air Force. After leaving the service, Harlen never worked for another man again. He started several businesses including a door-to-door laundry service and a pet shop where he made enough money to buy and re-build his and Helen's dream farm in Berthoud.
Together with their family, Harlen and Helen moved to Berthoud in 1976. Continuing in his entrepreneurial way, Harlen started more businesses: successful D&H Trash, small dog breeding, auctions and biannual flea markets. Helen Marie (Molinaro) Schultz preceded Harlen in death in 1996. Afterwards, he found his beloved companion, Caroline Boettcher, and lived with her for more than 20 years until her death in 2015.
Harlen Schultz is survived by sister Eileen Smiskey of Eau Claire, Wisc.; son Steven (Dorothea) Schultz of Loveland; daughter Stephanie (the late Tim) Gibson of Berthoud; daughter Diana (Jeff) Schubert of Estes Park; son Donald (Brenda) Schultz of Masonville; grandson David (Erica) Schultz; grandson Zak (Rachel) Schultz; granddaughter Sarah (Max) Aragon; granddaughter Erika (Eric Jacobson) Schultz; granddaughter Rachel (Charles) Warne; granddaughter Monika Schultz; grandson Matthias Schultz; granddaughter Jessica (Richard) Villarreal; granddaughter Nicole Walters; 8 great-grandchildren; and a host of extended family and friends who mourn the death of an outspoken, hard opinioned, but nurturing and comforting man/father/grandfather/great-grandfather/uncle/friend.
Memorial service to be held at 11:00 a.m. on Saturday, October 6, 2018 at Viegut Funeral Home in Loveland, CO. Reception to follow at the family farm in Berthoud. Go to www.viegutfuneralhome.com [1] for online condolences.