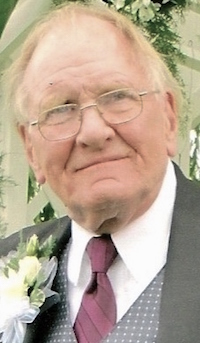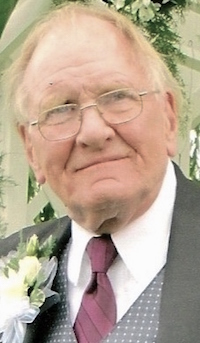 Stanley William Linnertz, 81, of Berthoud, Colorado, passed away on March 20, 2017 in Loveland, Colorado.
Stanley was born in Minot, North Dakota to Marget Alvida Linnertz (Lee) and William Linnertz on April 1, 1935. He married Nancy Kay Nebelsick on June 6, 1965 in Lincoln, Nebraska. He attended Minot State Teachers College where he was the President of the Mu Sigma Tau Fraternity. Stan was larger than life and his long and winding career included railroad brakeman, US Forest Service Smokejumper, military photographer, and Lincoln radio personality covering the Husker football team from the sidelines of both Bob Devaney and Tom Osborne. He believed in being an active member of his community and was President of the Nebraska Broadcasters Association, Lincoln Board of Education, Nebraska Pork Producers President, driver for Berthoud Rural Alternative for Transportation, forest trails restoration and smokejumper programs fundraising, and Truckers against Child Trafficking programs.
Stanley was much more than these accomplishments. He was a devoted husband, father, and grandfather and brought joy into the lives of everyone he met.
Stanley is preceded in death by his parents Marget and William, and his brother Joe. Stanley is survived by his beloved wife Nancy; his sons and daughters-in-law Todd Linnertz and Sondra Zinke and Brett and Hilary Linnertz; sister and brother-in-law Glenda and Bruce Lovdahl, sister-in-law Irish Linnertz, and brother and sister-in-law David and Nora Linnertz; and grandchildren Benjamin, Kailen, Cassandra, Kyle, and Korban and cherished nieces, nephews and other family, friends, and loved ones.
Stanley was well known for breaking into song and dance or a Husker cheer and encouraged us all to "Always keep the sunshine in your heart."
A Celebration of Life service will be held 10:00 am Thursday, March 23, 2017 at New Freedom Outreach Center, Berthoud, Colorado. Stanley has chosen to be cremated and have his ashes scattered in the mountains he loved. Please go to www.viegutfuneralhome.com [1] for condolences.