Rick Mayo, 64, of Berthoud died Sept. 12, 2009, at Pathways Hospice in McKee Medical Center in Loveland.
He was born Dec. 20, 1944, in Clarendon, Texas, to O.D. and Dee Mayo.
Known as "Ranger Rick" to the Rod and Reel Rec Club of Berthoud, he loved fishing, hunting, trap shooting and his best friend, R.J.
Rick is survived by his brother, Mike Mayo of Berthoud; daughters Tammy Paulley (Rod) of Portales, N.M.; Kelley Albee (Lee) of Berthoud; sons Troy Mayo of Berthoud and Todd Mayo (Sarah) of Loveland. He is also survived by 12 grandchildren; three great-grandchildren; nephews Larry Mayo (Nancy) of Loveland, David Mayo (Juanita) of Berthoud, Rodney Mayo (Izolda) of Loveland; and many great-nieces and great-nephews.
He was preceded in death by his parents, O.D. and Dee Mayo.
Funeral services will take place at 10 a.m. Wednesday, Sept. 16 at Kibbey Fishburn Funeral Home. Visitation will be held from 4 to 7 p.m. Tuesday, Sept. 15 at Kibbey Fishburn Funeral Home. Interment at Greenlawn Cemetery in Berthoud.
In lieu of flowers, memorial contributions can be made to Pathways Hospice in care of Kibbey Fishburn Funeral Home.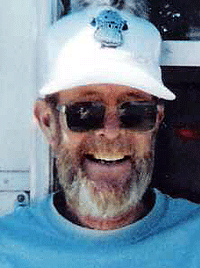 Print This Post