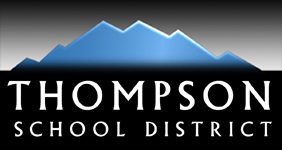 [1]
Thompson one of five award recipients
Rocky Mountain Performance Excellence announces five 2011 award winners
Thompson School District is one of five organizations in a three-state region to receive an award from Rocky Mountain Performance Excellence (RMPEx), formerly Colorado Performance Excellence.
RMPEx is the Baldrige program in Colorado, Montana and Wyoming. For 10 years, they have been helping organizations on the journey to performance excellence.
The district will receive recognition at the Foothills level, which means the district has been evaluated and has demonstrated systematic and mature approaches in many areas of their business. Also reaching this level was the RTD FasTracks Program in Denver.
Award recipients will be honored at the 2011 RMPEx Quest for Excellence conference in Littleton on Nov. 4. This one-day event provides an opportunity to learn from those who have led large-scale organizational transformations – the nation's top executives and recipients of the prestigious Baldrige Performance Excellence Award.
Achievement toward levels such as Foothills entails an application process that requires an organization to demonstrate specific continuous improvement efforts. A team of expert examiners review the application, conduct a site visit, and write a report recognizing the organization's strengths and opportunities for improvement.
Dr. Ron Cabrera said he was pleased with the progress the district is making as an organization. "By being designated with the Foothills Level Award, we have demonstrated that we are successfully moving forward with continuous improvement based on criteria for performance excellence. This criteria is research-based data from internationally successful organizations and school districts. We have shown that we are developing systematic thinking and processes which will get results. It is our belief that the ultimate beneficiaries of this work will be our students with increased achievement and experiences in their education."
More than 54 district staff members and Board of Education members participated in the input and application process over the past year. The next step for the district is to debrief and use the feedback to improve in areas where gaps were identified.
The three organizations that will be recognized at the next level, Timberline, are: Avista Adventist Hospital; Online Trading Academy of Colorado; and S.M. Stoller Legacy Management Project. These organizations demonstrated systematic and mature approaches, effective deployment, process learning and process integration.