Following is an overview and diagram of the Town of Berthoud's water supply and treatment system, as the Town deals with its seasonal taste and odor problem.

The Berthoud Reservoir is fed by a pipeline from Carter Lake, regulated by the Northern Colorado Water Conservancy District. The raw water then flows into the Rapid Mixer where a chemical polymer is added in order to coagulate the particulates and sediment.

The water is then processed through two Floc Drives, where the floating coagulated particulates are then removed. From there, the water proceeds to the Clarifier Sludge Collector, where the remaining heavier particles drop to the bottom and are swept to the middle by mechanical underwater brooms, where the sludge is then sent to the sanitary sewer.

From that point, activated carbon is added to neutralize most odors and flavors. The water is then processed through sand and gravel filters to remove any remaining particulates or contaminates. Then chlorine is added to sanitize the water, and fluoride is added to keep our teeth healthy.

Now, the water is sent to the Clearwells, where it sits for a period of time to allow the chemicals to do their thing. Following this stage, the water is then pumped to Berthoud's 3 million gallon storage tank west of Berthoud reservoir, where it is then delivered to the customer through a distribution system of valves and pipes.

The Town of Berthoud Water Department staff maintains a professionally operated system and takes pride in the product it produces. It has worked diligently to properly calibrate the system and evaluate all reasonable alternatives while dealing with the taste and odor issues. Suppliers have been called in to evaluate the equipment and the chemical systems and minor modifications have been made. Filters have been backwashed regularly. Other water purveyors have been contacted to see if there are other viable solutions that the staff has not yet discovered.

Finally, the Town is bringing in an internationally known engineering company to yet further evaluate our system and provide short- and long-term options as to how this seasonable problem might be dealt with.

The Town appreciates its customer's patience and understanding while we deal with this seasonal issue.
— Town of Berthoud
News Image: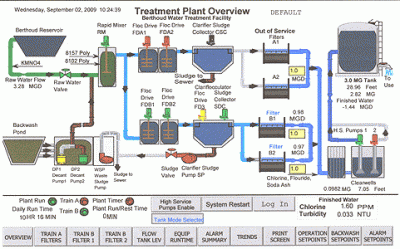 Category Lead:
Category Secondary Featured Story
Home Lead:
Home Page Secondary Featured Story